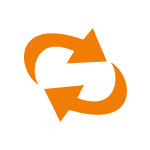 Returns and Exchanges
At SelectBlinds.com, we want to make you happy. That's why we work hard to ensure you're always 100% completely satisfied with your purchase so you never have to return it. However, in the unlikely event you need to, we're ready to make it right!
Please keep in mind that because all of our blinds and shades are custom made, we cannot offer a refund or exchange (remake) unless a product is defective. If there is a defect in material or workmanship, something doesn't work properly, or your product was made in the wrong size and doesn't fit due to an error made at our production facility, we will replace or repair the same product in the same size you ordered at no cost to you for up to 90 days from the date of purchase. We even pay the shipping to send the repair or replacement back to you. All you have to do is click here to quickly start your warranty claim.
We also offer free remakes on "oops!" orders where customers have made an error in measuring their windows. Please see our F.I.T. Guarantee for more details.
Should you want to return a product for any other reason (say, you don't like the color, you need a different mount or lift style, changed your mind about a feature, etc.), you can request a remake of the same product in the same size you originally ordered at the same price you paid (including any discounts), plus an additional 10% off.
To get the best return on your investment in your custom-made blinds and shades from SelectBlinds.com, use these tips to help make sure your order comes out right the first time.
The Benefits of Free Samples
Order free samples first. Sometimes colors don't translate perfectly on your computer screen, so free samples are one great way to check the color before you make your final purchase. Check out our free guide on how to order and use our free product samples.
How to Avoid Measuring Mistakes
We all make mistakes. That's why we give you the tools you need to help avoid common measuring errors. Product size specifications and step-by-step directions on how to measure your windows are available on every product page here on SelectBlinds.com, or take a look at our measuring tools page and video.
And don't worry. If you do have an "oops!" moment and need to return a product due to a measuring mishap, our F.I.T. Guarantee Team is here for you! Just send us a photo showing how it doesn't fit, along with your corrected measurements, and we'll remake your product for free!
Returns Made Easy
To request a remake if needed, or if you have any questions about returning a product, our Customer Care Team is standing by! Please connect with us via Live Chat.