Product Information
Why You'll Love Them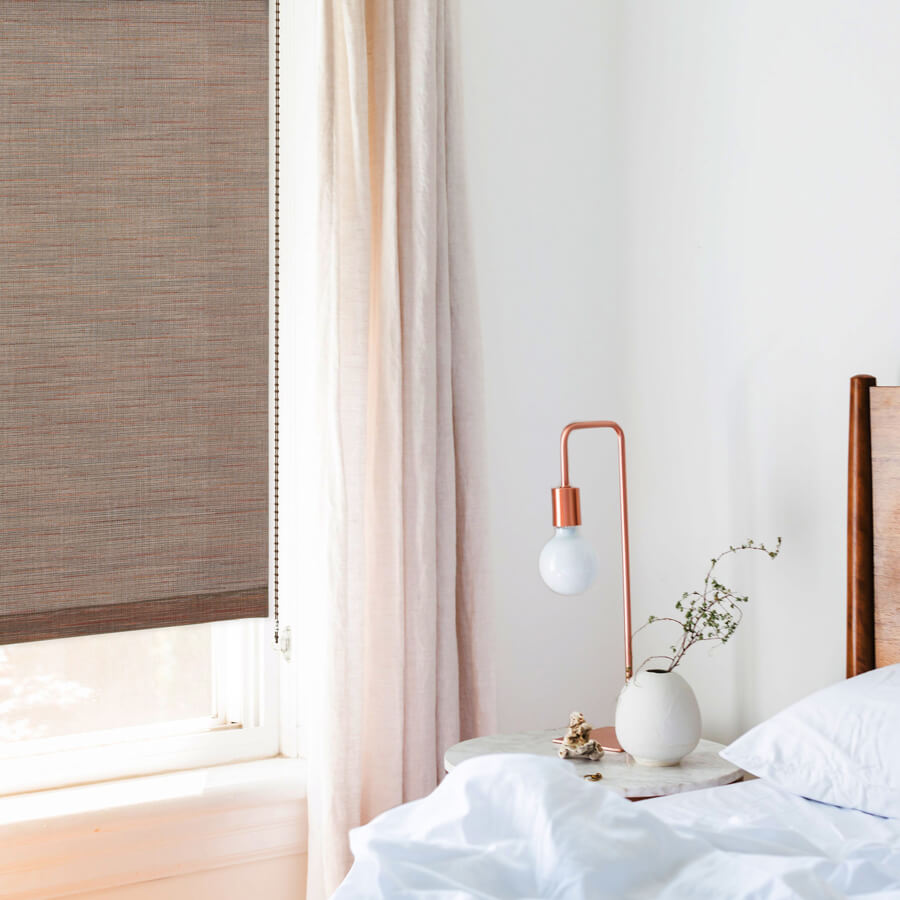 See More, Squint Less
Enjoy the view outside without being blinded inside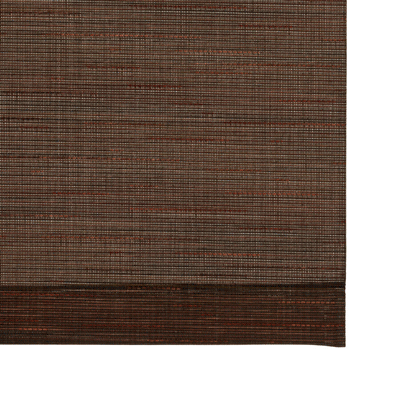 Top it Off
Multiple coordinating cassette and rail options
How They'll Help You
Is it ever too bright inside your home? Do you ever have privacy concerns? Let the sun shine through when you add the luxurious look and feel of Luxe Woven Solars to your design scheme. And maintain control of your privacy, too. There's nothing plain and simple about these stunning solar window coverings. Comparing them to most other interior solar shades, these Luxe Woven Solars come in unique textured weaves and colors of durable poly/vinyl. They look more like fine woven wood and rich jacquard fabric shades for an upscale yet chic appearance.
Protect your light-sensitive interiors and keep floors, furniture, heirlooms, and photos from fading. You can select your solars with openness factors (the tightness of a shade's weave) ranging between 1% to 10%. Keep in mind, a 1% shade blocks 99% of harmful UV rays. At 10%, about 90% of the light is filtered. Customizable lift options include a beaded plastic, color-coordinated continuous cord loop lift, a kid-friendly cordless lift, and, for maximum convenience, order the motorized silver metal pull wand to lift to lower with a gentle tug.
You can also upgrade to cover an exposed roll. With a sleek metal cassette in your choice of various colors for a contrasting two-tone look. Or for a completely streamlined effect, add on a cassette with a matching fabric insert. Order optional hold-down brackets with a free color-coordinated hem bar to keep them smooth and secure from top to bottom. You can use your Luxe Woven Solar shades alone, or paired with drapery panels or other Select Blinds to easily create a DIY custom look that's all your own.
Sample First
Concerned about getting the correct color, pattern or material? Don't be. We'll send you up to 15 free samples of any product so you can order with confidence and know exactly what your custom color will look and feel like. And we'll ship them to you for free!
Pick Your Color / Get FREE Samples
Happy Customers
"My first order exceeded my my expectations so I recently ordered more. The quality was much better than more expensive blinds I had installed a few years ago and they were very easy to install. Delivery time was very reasonable too. Really happy I went with Selectblinds."
- Rob R., Colorado
"Ordered 6 shade screens for interior east facing windows. The delivery was very fast, and size is to a "T"! The quality seems great and the price was considerably less than the competition! Nice job SelectBlinds!"
- George B., California
See More Reviews
Specifications
Recommendations
Do not attempt to compensate for the fabric deductions taken during manufacturing for inside mount applications. Adjusting the measurement could result in the shade not fitting inside the window opening.
An additional 6-12" of fabric will be added to the height of your shade to ensure the roller always stays concealed. This does not mean your shade will be longer than ordered.
Headrail width will be approximately 1/4" smaller than ordered width on inside mount. Deductions taken at factory. Deductions may vary +/- 1/8".
Maximum fabric heights will vary by color.
Fabric width on motorized shades will be approximately 1 3/8" smaller than ordered width.
Fabric width on all other lift styles will be approximately 1 1/4" smaller than ordered width.
Cassette options are not available with Pull Wand Motorization.
Hold down brackets only available with the Exposed Bottom Rail option.
Exposed Roll Cordless shades require the White Deco Bar headrail for proper support.
Exposed Roll Continuous Cord Loop shades come with stainless steel mounting brackets.
Exposed Roll Motorized shades come with color-coordinated bracket covers.
Dimensions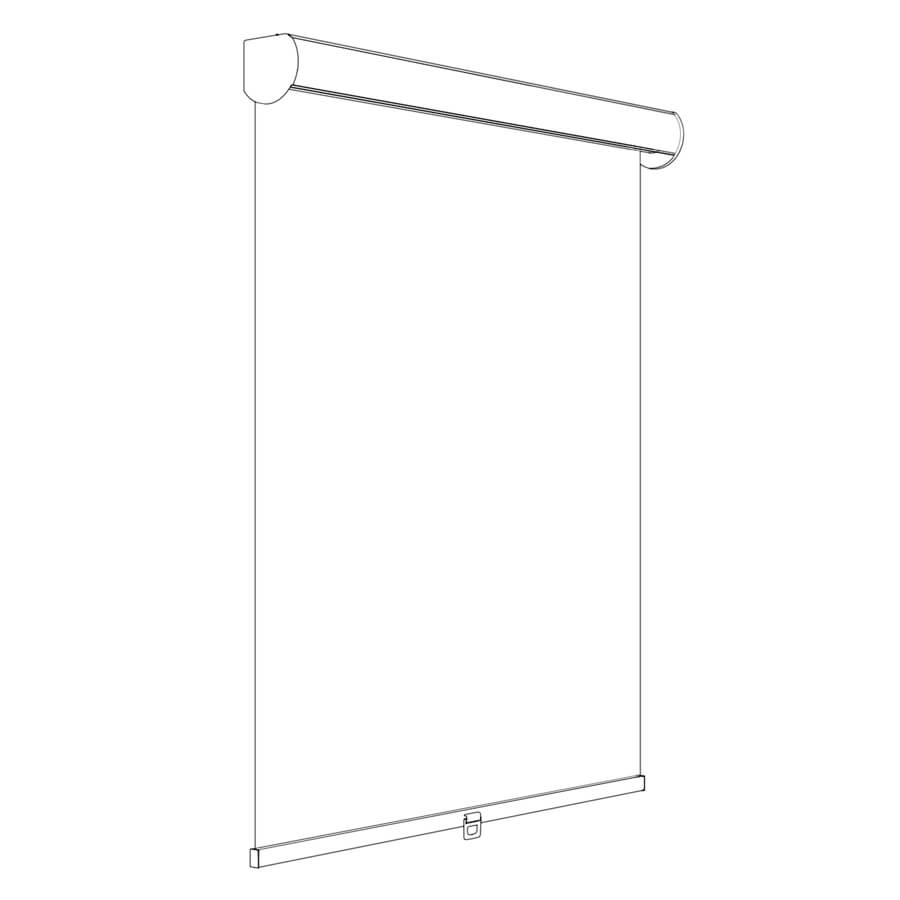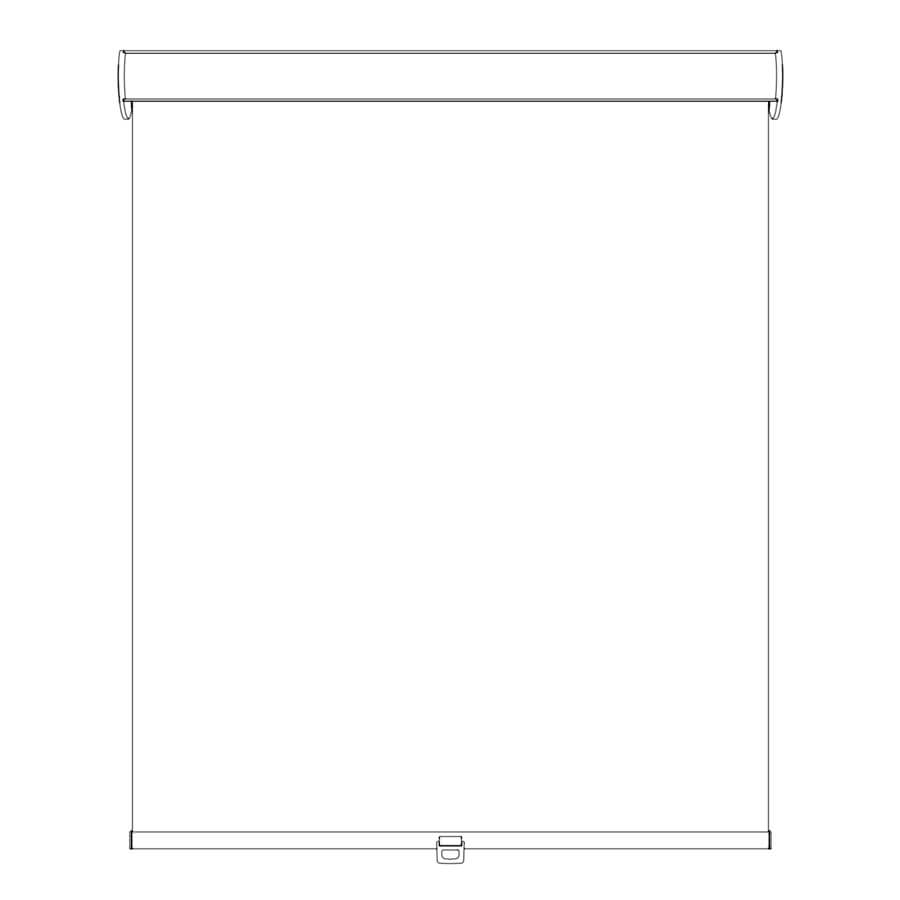 10" - 96" Continuous Cord Loop
20" - 96" Cordless Lift
24" - 96" Pull Wand Motorization
20" - 96" Continuous Cord Loop
24" - 96" Cordless Lift
20" - 96" Pull Chain Motorization
2 5/8" Exposed Roll
4 1/8" Cassette
Motorization Details
Pull wand is made of metal and is a gray/silver color.
Integrated Li-ion battery that is rechargeable with any micro USB cable.
At least one USB charger is needed per order.
A full battery charge will last up to 12 months based on an average-sized shade raised and lowered once a day.
Battery life span is approximately 365 cycles on average.
Shades comes fully charged with upper and lower limits preset.
Motorized shades ship in "transportation" mode to prevent shade from accidentally operating. After installation the motor needs to be activated.
It takes approximately 6 hours to recharge the motor when fully depleted.
Product Reviews