Product Information
Why You'll Love Them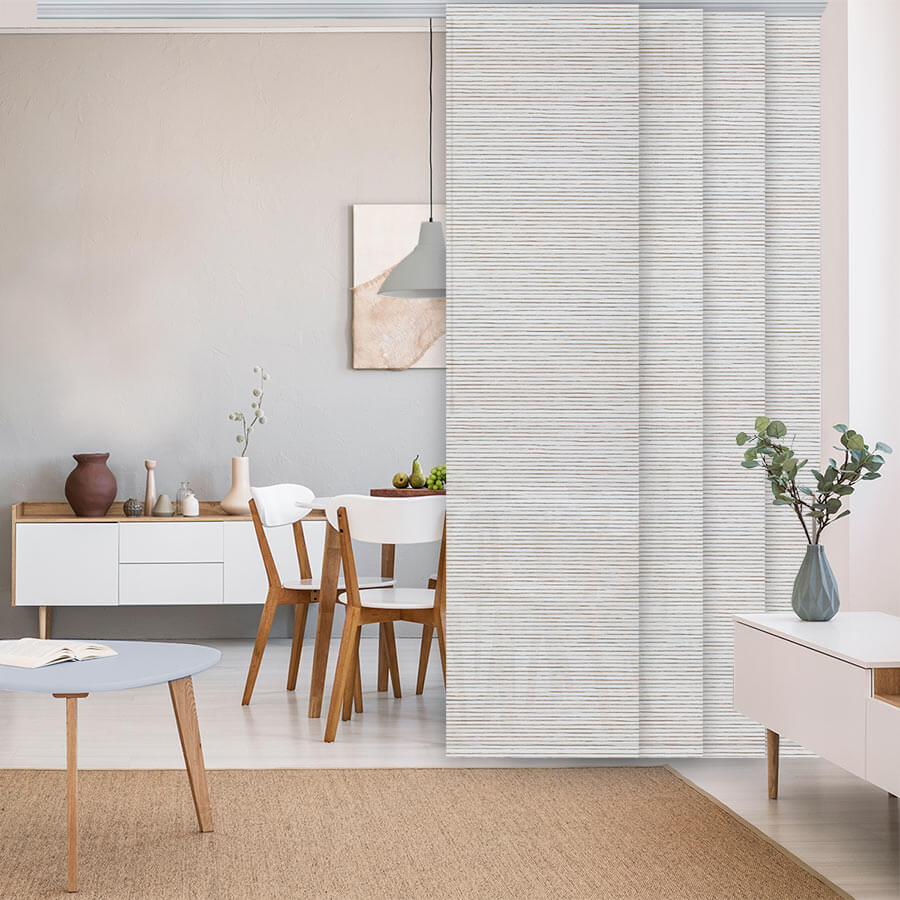 Look & Feel
Elegant, high-style fabrics you'll love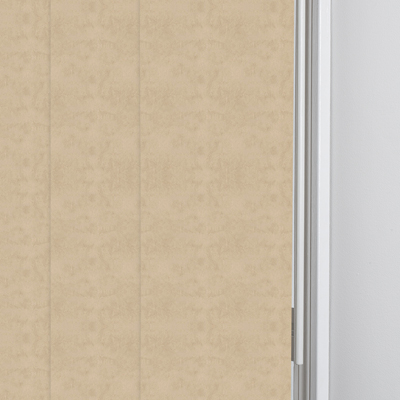 Easy to Use
Easy, cordless wand control available
How They'll Help You
Add some spark to any room with these unique vertical light-filtering blinds! Brag all you want about choosing this designer look for your home. You'll find them to be among the best options for decorating your windows and doors. You can choose up to eight panels (four on each side) to freshen up any space, while being true to your own sense of style. Note that the width of each panel depends on the total width of your window and on the number of panels you select.
If you're looking for a unique way to divide space in rooms, expand your design instincts with these sliding panel shades. They are a creative way to separate space in your home. The blinds are easy to hang above doorway openings or across closets. Choose from three curated collections of designer-quality fabrics that are pleasing to the eyes and touch. These blinds let light filter through all types of windows and doors, and they come in an array of contemporary colors and patterns. The smooth design of the panels allows them to glide over a sleek and sturdy white or grey aluminum headrail. Matching weighted bottom rails keep them from wrinkling as they hang in place. The 2-inch overlap between panels creates a smooth, seamless appearance when closed.
If you like a coordinated look on all your doors and windows, these blinds are the perfect complement to Designer Elements Light Filtering Rollers. You can enjoy a clean, streamlined style throughout your entire home.

Sample First
Concerned about getting the correct color, pattern or material? Don't be. We'll send you up to 15 free samples of any product so you can order with confidence and know exactly what your custom color will look and feel like. And we'll ship them to you for free!
Pick Your Color / Get FREE Samples
Happy Customers
"I purchased the 3 panel blinds for my sliding doors. My door faces south and the sun can be brutal. Not only do the blind serve as a great protection for my wooden floors, it is a beautiful look it blend very well with my floors and cabinets in the kitchen. Also extremely easy to install."
- Valerie B., Highlands Ranch, CO
"Absolutely love these blinds!! It was easy to order online, delivered without any damage and were easy to install (my husband and I installed them with no problem)."
- Connor S., Nebraska
See More Reviews
Specifications
Recommendations
Panel Overlap - 2".
The calculation for finding panel width is: ordered track width/ panel count= panel width within 2" overlap.
Light Gap - No light gap between rail and panels. Inside Mount - Height: 1/2" less than ordered height. Width: 3/16" light gap on both sides of the panel track. Outside Mount - to avoid light gaps, we recommend adding 5" to the ordered width, or 2 1/2" on either side. Deductions may vary +/- 1/8".
Split stack is only available with a continuous cord loop lift system.
Left stack and right stack are only available with wand.
Wand Location - Left or right stack side of leading end of first panel depending on stack location selected.
For products ordered over 100" wide, the track will be split in half and a connector bracket will be included.
Track systems are aluminum.
Panels may have an approximate 1/2" deep gap between them.
Dimensions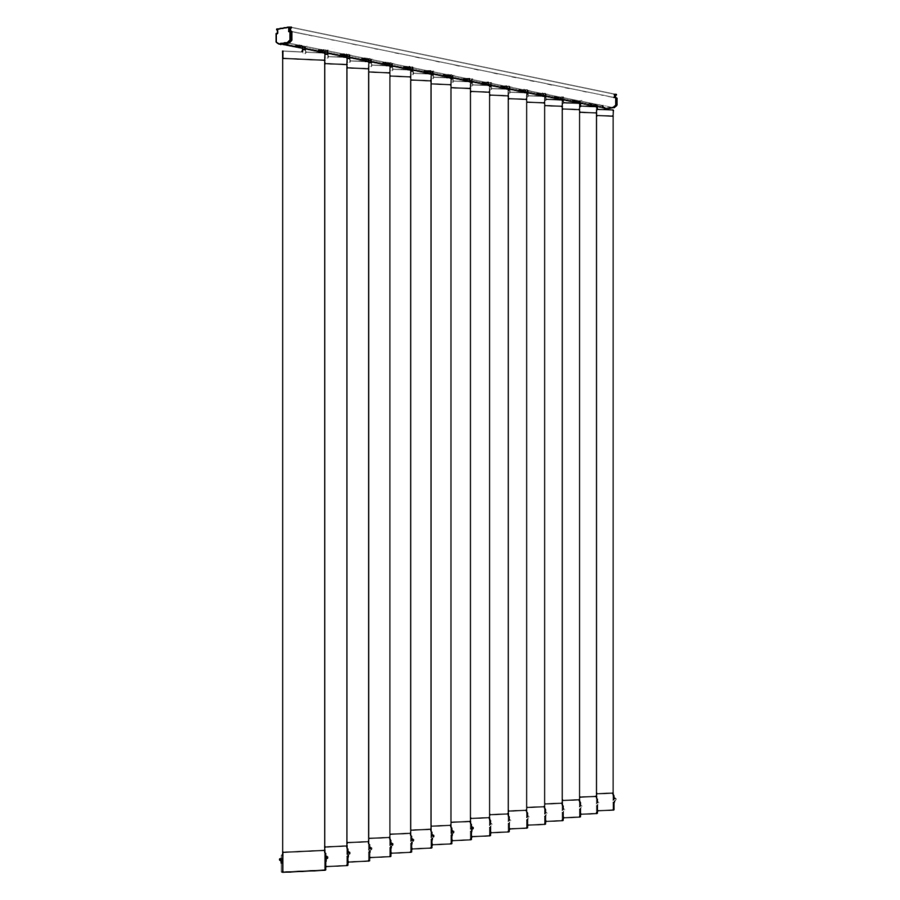 Left/Right Stack
2 Panels 18"-72"
3 Panels 18"-120"
4 Panels 48"-168"
5 Panels 60"-216"
Split Stack
4 Panels 24"-168"
6 Panels 60"-216"
8 Panels 96"-216"
Left/Right Stack
2 Panels 1 1/4"
3 Panels 1 7/16"
4 Panels 2 1/16"
5 Panels 2 1/4"
Split Stack
4 Panels 1 1/4"
6 Panels 2 1/16"
8 Panels 2 1/4"
Left/Right Stack
2 Panels 1 9/16"
3 Panels 2"
4 Panels 2 11/16"
5 Panels 3 3/8"
Split Stack
4 Panels 1 9/16"
6 Panels 2 11/16"
8 Panels 3 3/8"
Inside Mount
Outside Mount
Product Reviews