Product Information
Why You'll Love Them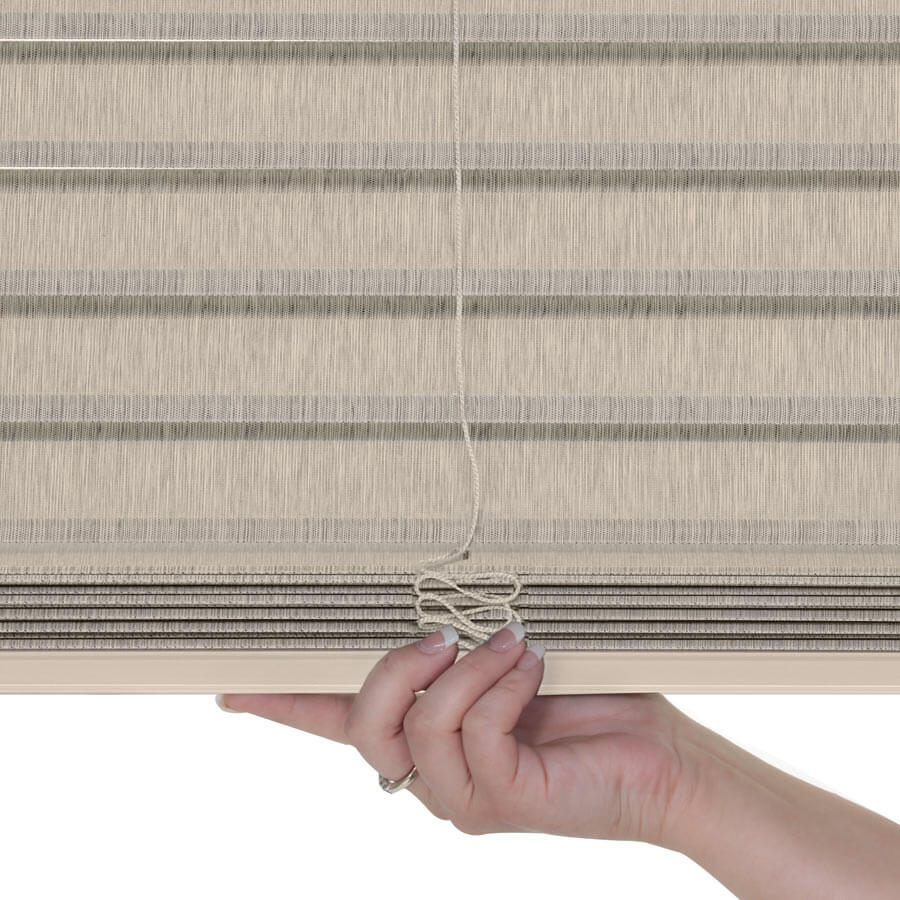 Minimal Stacking
Less light gaps will reduce glare and harmful UV rays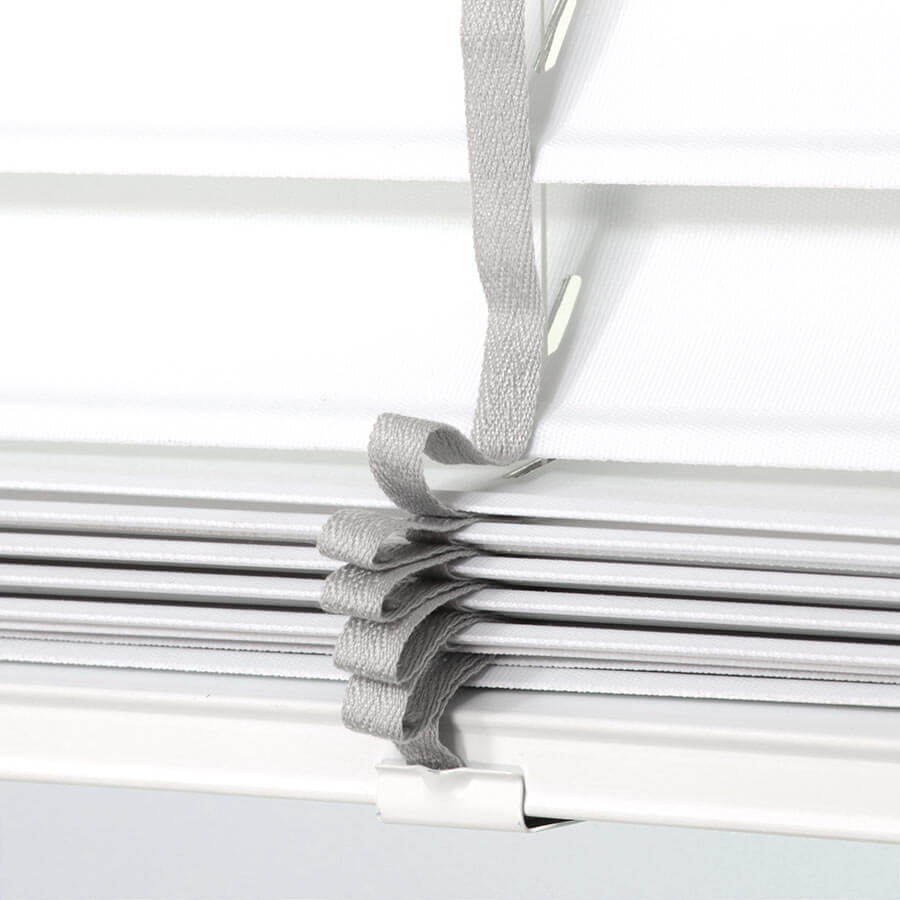 Cloth on Fabric
Cover lift cords with complementary cloth tapes
How They'll Help You
These impressive fabrics combine the practicality of traditional horizontal blinds with updated cloth window coverings. Our 2" Lifestyle Light Filtering Fabric Horizontals gently diffuse light, casting a warm glow across your space. Crafted from durable, non-reflective fabric, each slat is remarkably elastic and resilient. Bend them, and they'll effortlessly return to their original form without kinks or wrinkles. With minimal stacking, you'll enjoy extensive views and fewer light gaps. Choose between corded or the optional cordless lift system, designed for kid and pet safety.
These light filtering cloth blinds, almost like "Miracle Blinds," boast patented construction, making them easy to clean and care for. Their knitted textures shield furniture from UV rays. Water repellent, anti-static, dust-resistant, flame retardant, and sound-absorbent, they create a serene, cool environment. Explore an array of captivating colors and finishes. Our 2" Lifestyle Light Filtering Fabric Horizontals make a bold design statement alone or paired with sheers and drapery. The thoughtful design features include color-coordinated valance inserts, child-safe cord tassels, decorative cloth ladder tape, and optional cloth accent tapes for routing hole coverage.
Fabric Content List

Sample First
Concerned about getting the correct color, pattern or material? Don't be. We'll send you up to 15 free samples of any product so you can order with confidence and know exactly what your custom color will look and feel like. And we'll ship them to you for free!
Pick Your Color / Get FREE Samples