Product Information
Why You'll Love Them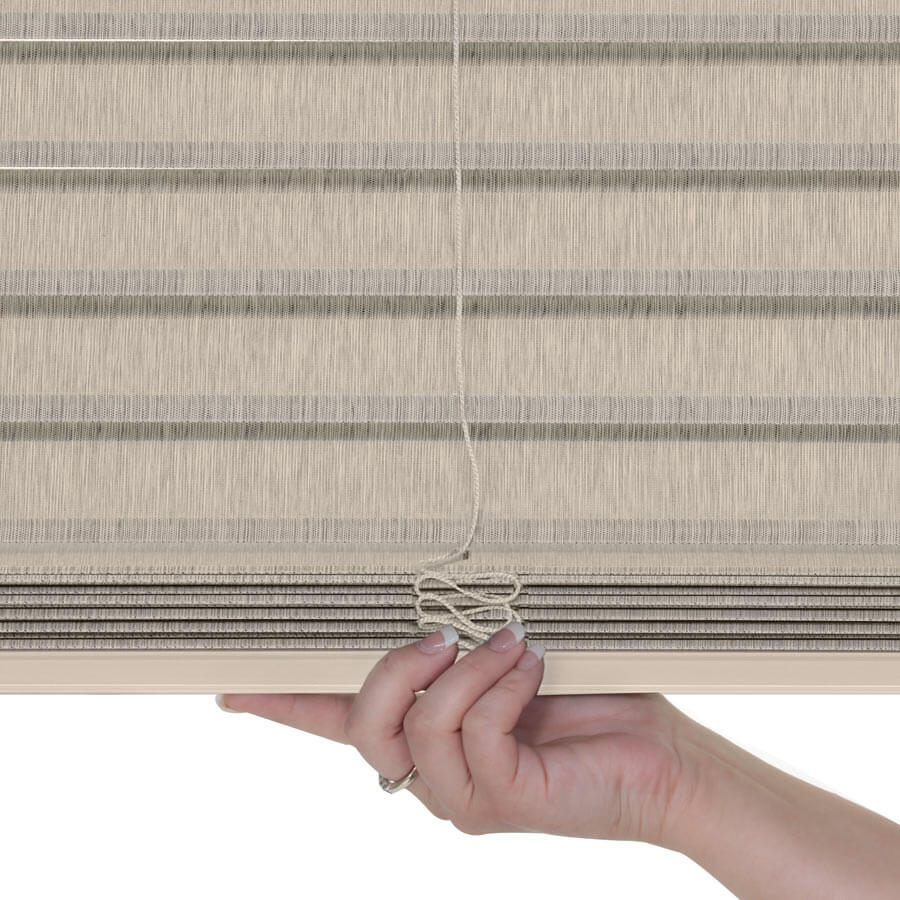 Minimal Stacking
Less light gaps will reduce glare and harmful UV rays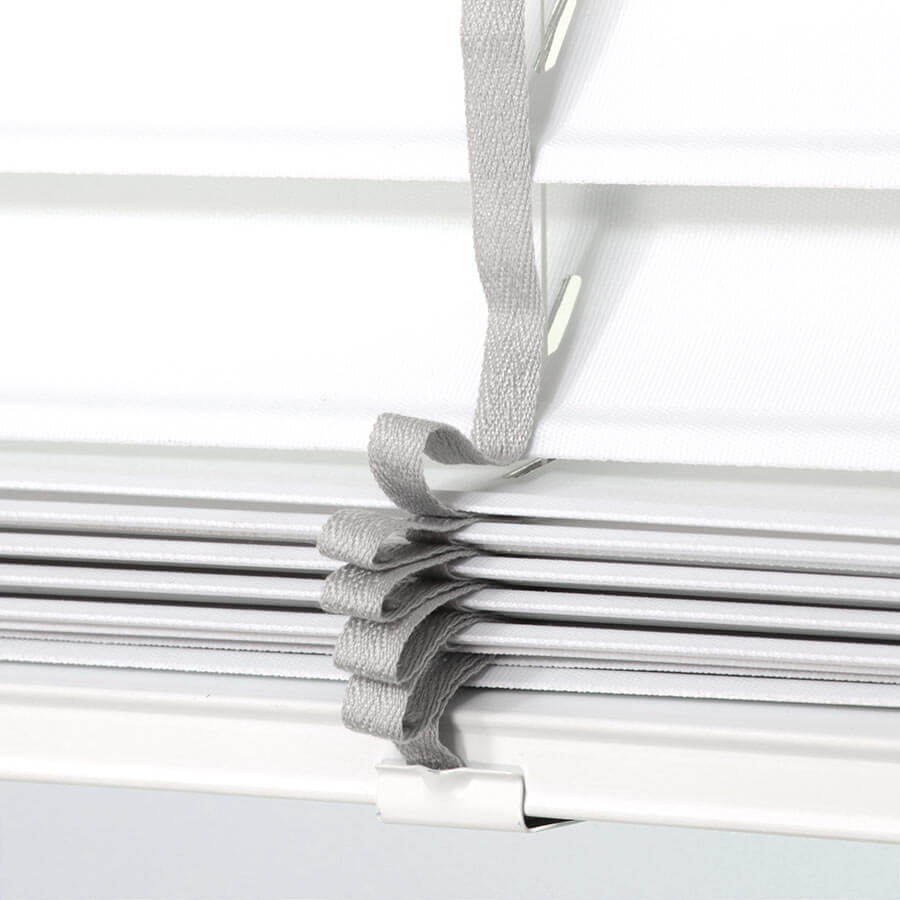 Cloth on Fabric
Cover lift cords with complementary cloth tapes
How They'll Help You
These fabulous fabrics align with the functionality of traditional horizontal blinds in these updated cloth window coverings. Our 2" Light Filtering Fabric Horizontals (also available in 2-1/2" slats) softly diffuse light to cast a rich, warm glow over any room. They are made of durable, non-reflective fabric, and each slat is incredibly elastic and bendable. When you bend it, it always snaps backto hold its original shape (No kinking, wrinkling, or crinkling!). Minimal stacking size allows for maximum views and fewer light gaps. You also have your choice of a corded or the optional kid- and pet-friendly cordless lift system.
With all of their quality, these light filtering cloth blinds should be considered the "Miracle Blind!" Their patented construction makes these elegant, energy-efficient window treatments easy to clean and care for. The knitted textures protect your furniture and décor from harmful UV rays.
They're also water repellent, anti-static, dust-resistant, flame retardant, and they even absorb sound to keep spaces quiet and cool.
They are available in an amazing selection of unique colors and finishes. Our 2" Light Filtering Fabric Horizontals make a stand-out design statement all on their own. They also pair perfectly with sheers and drapery for a custom layered look. Appreciate the custom design details like color-coordinated valance inserts and child-safe cord tassels, as well as a decorative cloth ladder tape and optional cloth accent tapes to cover routing holes.
Fabric Content List

Sample First
Concerned about getting the correct color, pattern or material? Don't be. We'll send you up to 15 free samples of any product so you can order with confidence and know exactly what your custom color will look and feel like. And we'll ship them to you for free!
Pick Your Color / Get FREE Samples
Happy Customers
"I grew up in a house with with metal venetian blinds. Nope, didn't like and never intended to have them again, of any style. Then alas, I saw the fabric covered ones on your site. I originally was going to get a Roman shade. I saw how fabulous and different and useful the fabric covered blinds were going to be. So finally a new handyman DID showed up at my house and today installed. I love them! He did too. Told me I had "good taste." So yea, I'm very happy with my purchase from Select Blinds, and with Carl the Handyman."
- Terri F., Raleigh, NC
"I have been looking for blinds made from something other than wood or plastic and was thrilled to find Select Blinds had a full line of fabric blinds. They sent me several samples for free and I found exactly what I was looking for. They came so quickly and look absolutely wonderful. I am so impressed I would recommend Select Blinds to everyone."
- Virginia O., Roan Mountain, TN
See More Reviews
Specifications
Recommendations
Lift cords must be located on the outer side of 2 Blinds on 1 Headrail to allow for cord cleat installation.
Inside mount width: ½" deduction taken at factory. You do not need to factor this in when measuring. Deductions may vary +/- 1/8.
Inside mount valances will have 3/8" taken off the ordered width (deductions taken at factory).
Optional 2 on 1 headrail recommended for widths over 84" due to weight of product.
Hold down brackets available upon request.
Tilt cords not available with cordless lift system. Cordless lift comes standard with tilt wand.
Dimensions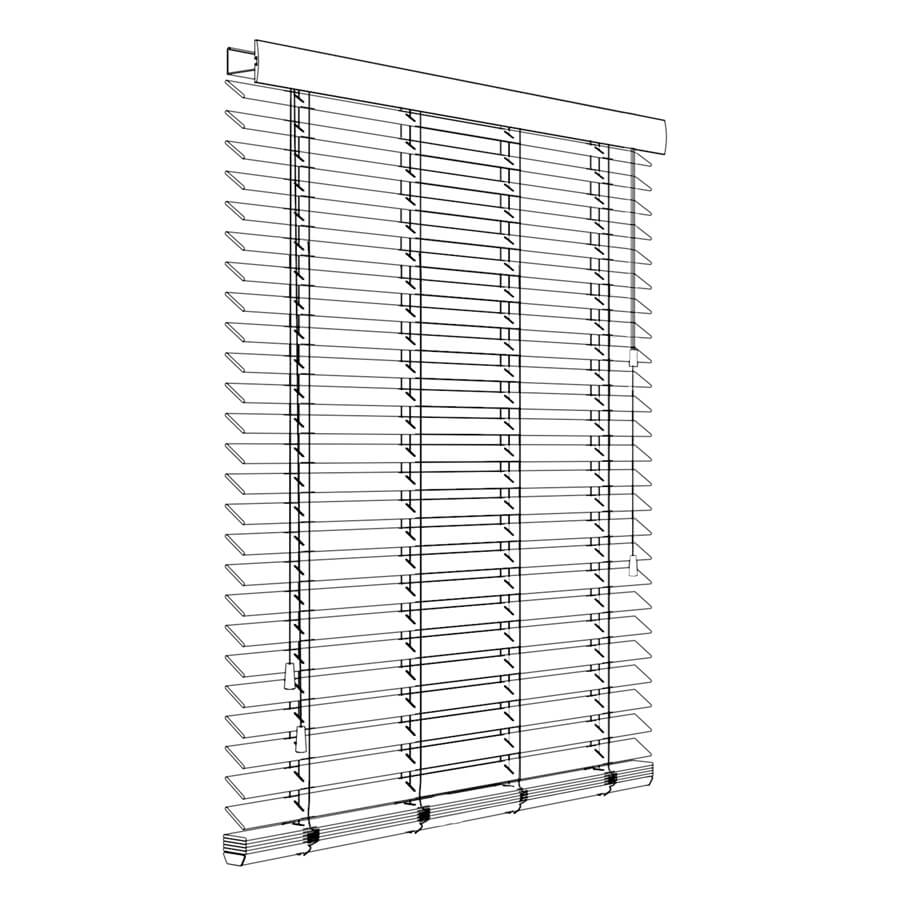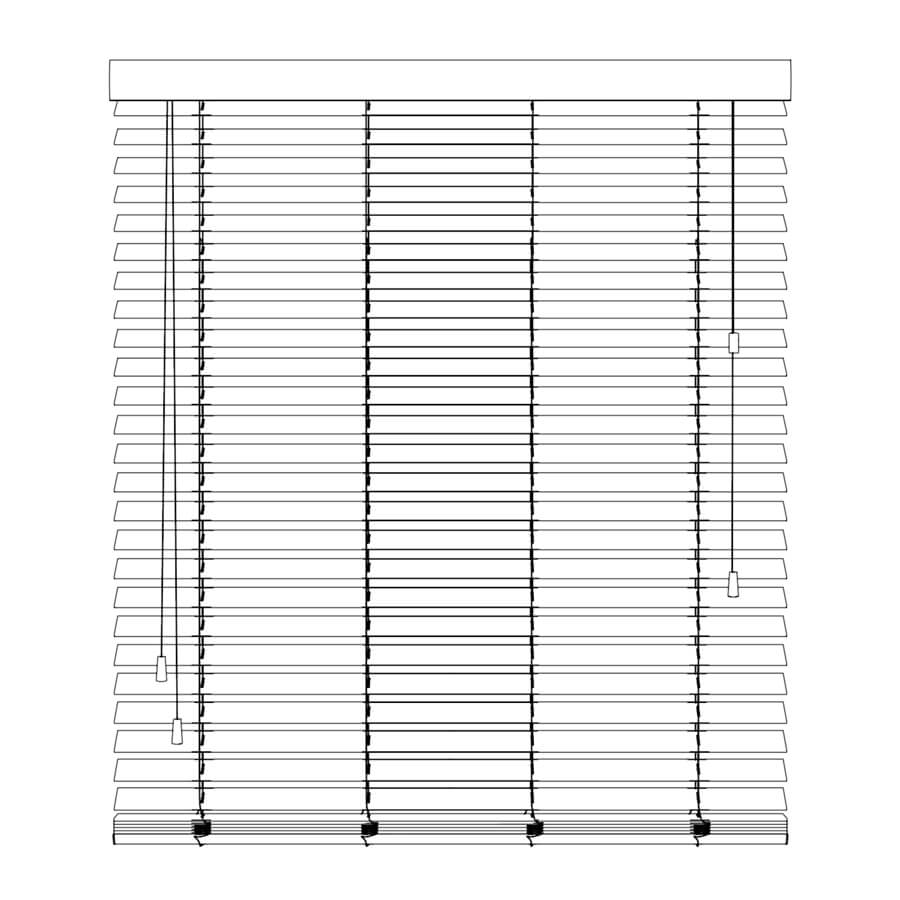 13" - 120" Corded Lift
14" - 120" Cordless Lift
11" - 120" Corded Lift
11" - 120" Cordless Lift
Product Reviews