Product Information
Why You'll Love Them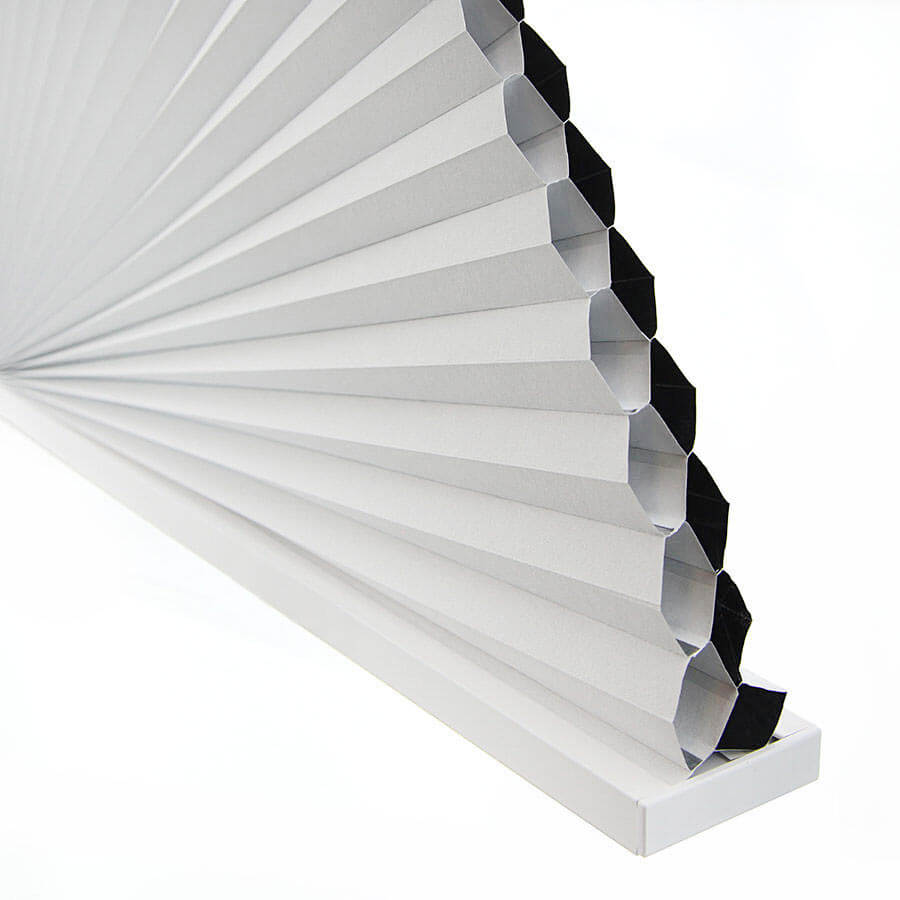 Single or Double Cell
All colors available in one or two cell construction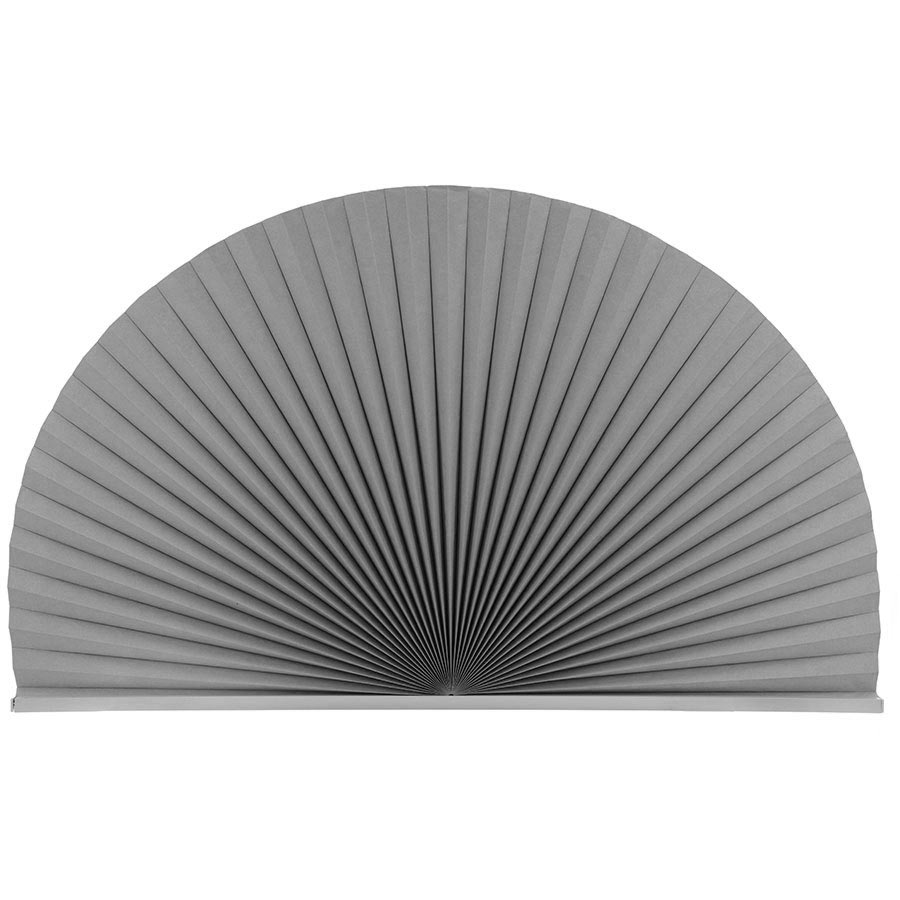 3 Arch Shapes
Select Traditional, Left Quarter or Right Quarter Arch
How They'll Help You
Block the harsh sunlight during the day and bright street lights during the night with our Premier Blackout Arch Shades, often referred to as Blinds for Arched Windows.
The combination of blackout fabrics and single or double cell construction combine to make this the perfect solution for energy efficiency and to stop the unwanted light from coming into your home through your over-the-door arched windows. This added benefit will help reduce energy waste and energy costs throughout the long life of the covering.
The soft, thick, 100% spun-lace fabric will also provide a high-quality look and feel to the shades, complementing and enhancing your room's décor. The street view of the Blinds for Arched Windows will always be white, regardless of the color you choose for the front, keeping HOA standardization guidelines in mind.
The fabric absorbs sound for quieter, more comfortable rooms, and all rails are color-coordinated for a uniformed look. The bold street-facing white adds a dimensional look to your exterior, too. You'll have New 3/4" Premier Blackout Vertical Cellulars or New 2" Premier Blackout Cellulars to choose from, both enjoying 99% harmful UV ray blockage and an added increased level of personal privacy and comfort. .
With traditional and trendy colors to choose from, it's easy to customize your Blinds for Arched Windows to fit your style. This product can be custom made for three different kinds of arched windows; Traditional (Half-Moon) Arch, or Left/Right (Quarter-Moon) Arch. Complete bedrooms and media rooms by adding the perfectly matching Premier Blackout Cellular Shades to your standard windows below for a fully stacked view.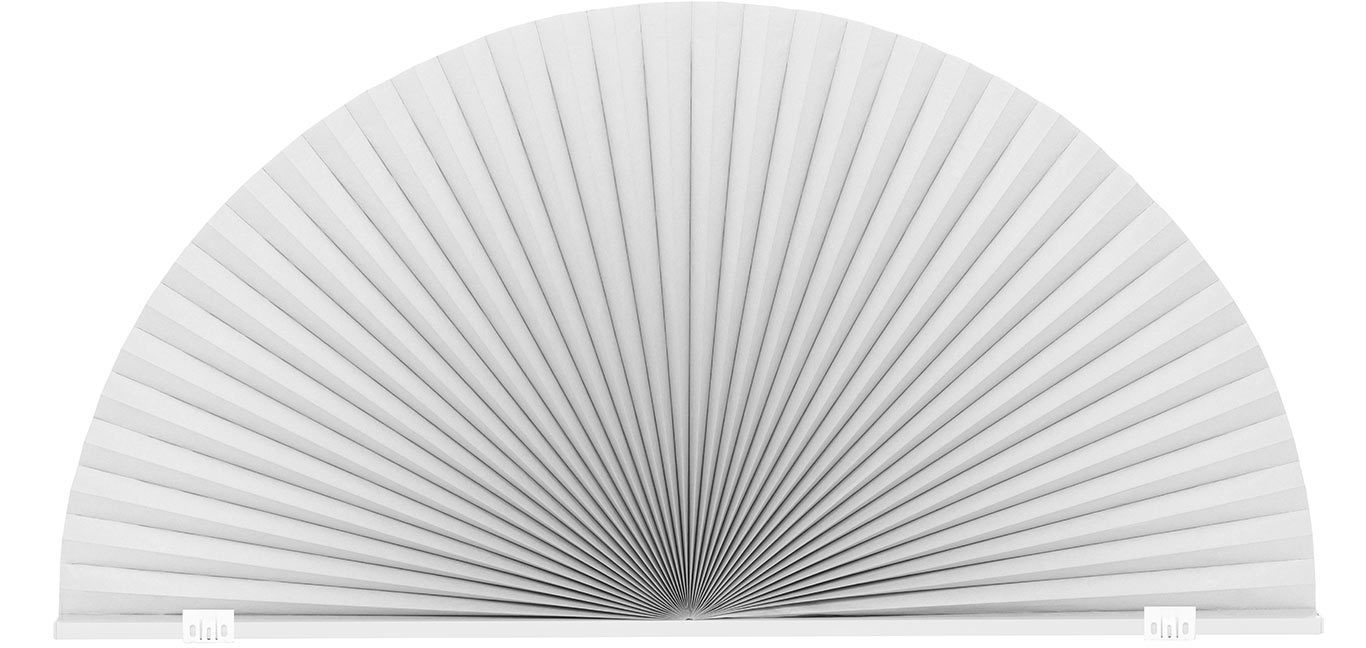 Sample First
Concerned about getting the correct color, pattern or material? Don't be. We'll send you up to 15 free samples of any product so you can order with confidence and know exactly what your custom color will look and feel like. And we'll ship them to you for free!
Pick Your Color / Get FREE Samples
Happy Customers
"We recently purchased this arch to hopefully help save electricity and keep our upstairs air conditioner from working so hard. Who knew so much light was coming through and wasting up so much of our energy? We counted the AC ran all day long on and off before (3/4 times in an hour), now only runs once every 2 1/2 hours and it's August - still hot out! Whatever your energy cost bill is, you're sure to make it up alone in three months of energy bills."
- Frank B., Southern Maryland
"I loved the arch window in our future nursery but was worried about creating a dark enough space for our baby. This was the perfect solution! Buy the free sample and you will see it truly is blackout. Installation was easy and great quality."
- Kim M., Oxford, MI
See More Reviews