Product Information
Why You'll Love Them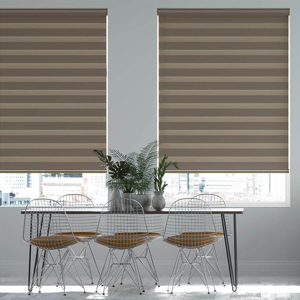 Fashionable
Including trendy neutral colors.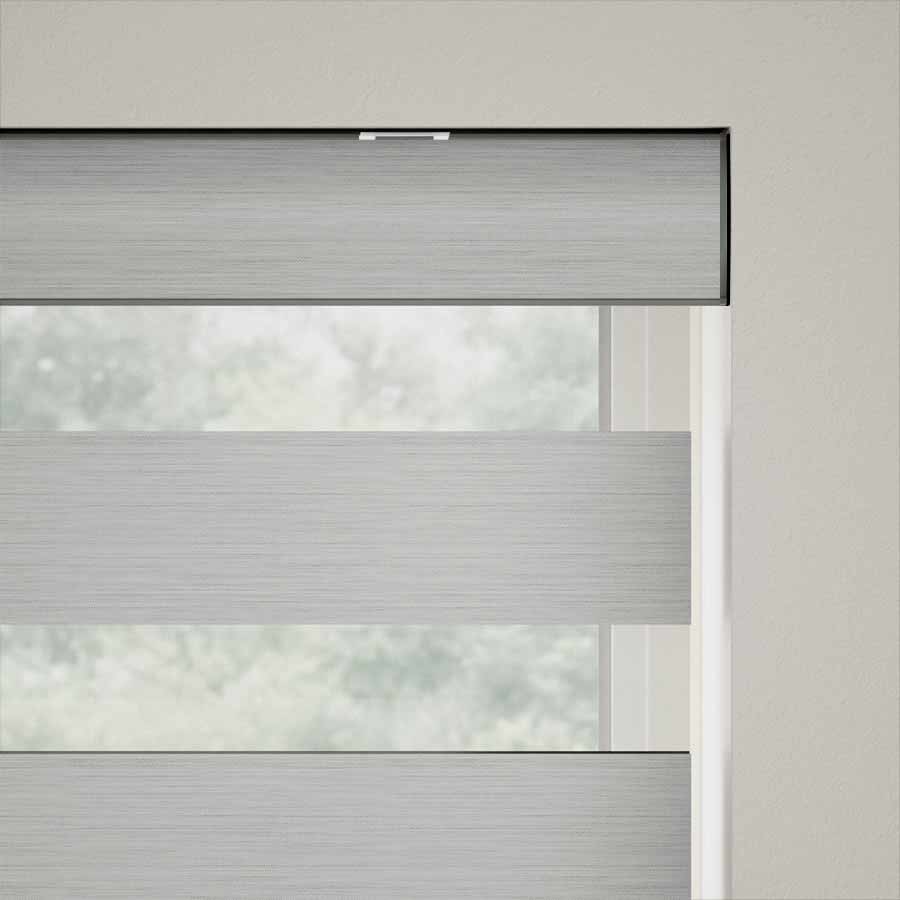 Modern Look
Features cassette with matching fabric insert.
How They'll Help You
Even if your kids treat your home like their own trampoline park, deep down you know your home is your secret oasis! Home is where you can dance like no one is watching. Kick back, be yourself, and show off your great sense of style. And even when it gets loud, there's no place you'd rather be than reclining on your favorite couch with a glass of wine, watching the last light of the day fade. You need these Premier Room Darkening Dual Shade to add your own flair to your happy place. Also known as "zebra blinds."
You can align the bands of fabric of your zebra blinds as you prefer to adjust for incoming light. Much like the stripes on a zebra, these zebra shades feature parallel alternating fabric and sheer "stripes". The solid fabric stripes are 3" wide, while the sheer fabric openings measure 2" in width. How you adjust for privacy and light simply depends on what kind of lift you order. You'll love the freedom these zebra shades give your home. Depending on how they are aligned, you can let in softly filtered light or gently darken any space. The alternating stripes of solid and sheer fabrics come in a deluge of dazzling colors. They are ideal for any room and for meeting any light or privacy requirements. The zebra shade "stripes" run on a loop so you can easily control your light levels. These shades are a perfect accent for any room. You'll love the way they can let just the right amount of light in, or completely darken a space.
Choose continuous cord loop or upgrade to remote-control motorization for a custom window covering that you'll love. You can also operate single or multiple shades all at once with a multi-channel remote control. This zebra window treatment comes standard with a color-coordinated bottom rail. Also with a cassette headrail with a fabric insert. The durable, nickel metal chain on the continuous cord loop option goes well with all color options.
Fabric Content List

Sample First
Concerned about getting the correct color, pattern or material? Don't be. We'll send you up to 15 free samples of any product so you can order with confidence and know exactly what your custom color will look and feel like. And we'll ship them to you for free!
Pick Your Color / Get FREE Samples
Happy Customers
"In about 2 hours, I changed my entire house and installed 10 of these. These are wonderful little shades and so simple and easy to install. They look great and have nice quality. Order was perfect size and delivery about a week. We were looking at shutters, but I'm glad we got these instead. They were easier to install and I actually like them better than shutters. Shutters have to be absolutely square, whereas these have some room to play."
- Barry C., North Carolina
"I had purchased really expensive blinds by a major well known company. They were awful. Luckily I did not have a problem receiving a refund. A friend recommended this site. I bought blinds for my entire house. These I bought for my living room and dining room. It's been 3 years now and everyone who comes here asks where I got my blinds. They truly are exceptional."
- Michael I., Eastport, NY
See More Reviews