Product Information
Why You'll Love Them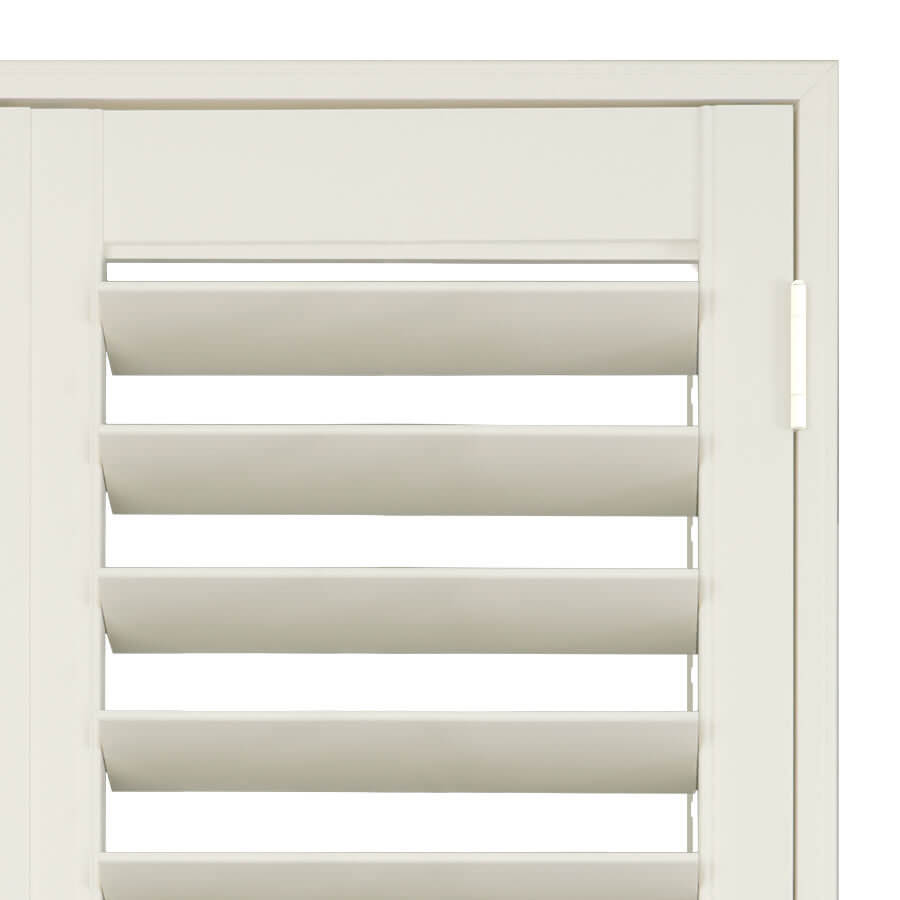 Mold-resistant
Moisture-resistant, antimicrobial poly panels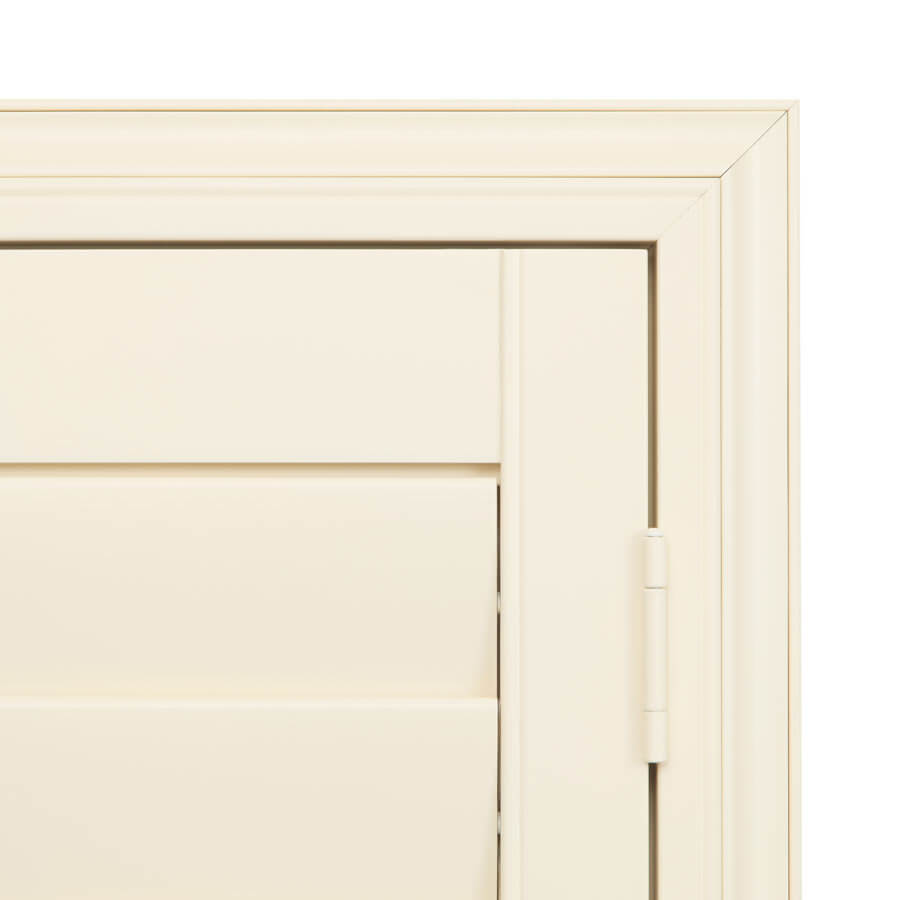 Crafted with Care
Solid wood frames and durable poly panels for long-lasting beauty
ANTIMICROBIAL

KID FRIENDLY

EASY TO CLEAN

UV BLOCKING
How They'll Help You
Proud home owners have always turned to traditional plantation shutters to add value and beauty to their homes. And with these hybrid shutters, you can add even more. Talk about "curb appeal"!
This competitively priced Classic Hybrid Shutter combines the timeless elegance of real hardwood frames with the resilience of solid poly panels. The result is a custom window treatment that does much more than just look good. The panels help insulate windows and doors 65% better than all-wood shutters to keep energy bills low and rooms more comfortable. The laser-baked, glass-like painted finish on the panels also resists harmful UV rays. No yellowing, cracking, chipping, splitting, or warping. They'll hold their value and look like new for years to come.
To maintain your privacy, choose from wide 2-1/2", 3-1/2" or 4-1/2" louvers you can flip open and close with your hand. (Be sure to check the depth and operation of your window before selecting louver size.) To do away with light leaks when closed, run your hand over them in an upward motion to tightly close the louvers. Tilt the louvers to easily adjust the amount of light you let in or keep out with a modern front tilt rod (regular or hidden). And bonus! Included is an extra replacement louver from the same dye lot with every panel. If you should ever need to replace one, you don't have to worry about color-matching. Easy to clean and take care of, and you'll get a great deal!
Sample First
Concerned about getting the correct color, pattern or material? Don't be. We'll send you up to 15 free samples of any product so you can order with confidence and know exactly what your custom color will look and feel like. And we'll ship them to you for free!
Pick Your Color / Get FREE Samples
Happy Customers
"I have ordered Shutters from your company in the past and was satisfied enough to do so again. This was despite my wife's concern's about the finished look. I received the shutter (which fit like a glove) and installed it in about 30 minutes. My wife is thrilled with the appearance and my installation. Thank you for making it easy by again doing what you promise to do."
- William R., Sacramento, CA
"The shutters we ordered exceeded our expectations. The quality was very good and everything fit perfectly. Assembly and instillation was a breeze each window only took approximately 15 minutes start to finish. We will definitely use this product again."
- Michael M., Matthews, NC
See More Reviews
Specifications
Recommendations
When considering an inside mount frame, you should also measure on the diagonal (from corner to corner) each way. If the measurements are off more than 1/2", you should consider ordering an outside mount frame.
If your windows tilt in, you should consider an outside mount frame. An inside mount frame will prevent you from opening your windows.
Trim molding can affect the installation of your shutters. Ideally, not having trim molding works best. If your windows have trim molding, please click here to see another shutter option that would work best with your windows.
If your louvers are loose and don't want to stay in place, each shutter panel has a tension screw on each side. Simply use a screwdriver to turn each tension screw a 1/4 of a turn. Do this on both sides of the panel.
If you window has a sill then you need to choose the 4 Sided w/ Sill Frame option to ensure your shutters can be installed properly.
A replacement louver is included with each shutter. This should be stored is a safe place, wrapped up and laid flat (so there will not be any warping) so you'll be able to fix your louver immediately in case of an accident and it'll match perfectly since they are produced at the same time as your shutter.
36" maximum width for single panel.
Pre-drilled installation holes are strategically placed on all frames for accurate, quick and clean installation. Some assembly is required.
Please note this product is not covered under our FIT Guarantee.
Measuring Considerations
To avoid light gaps around the frame, consider ordering an outside mount frame.
When ordering outside mount shutters, please ensure you read our Measure & Install tab to ensure you are entering the correct measurements for your shutters.
Shutters over 74" in height need to have a dividing rail.
To avoid excess louver overlap, a minimum of 18" is required between divider rail and the top/bottom rail of the shutter.
Shutters with a hidden tilt and height over 52" are required to have a dividing rail.
When ordering adjacent shutters in the same room, to achieve a uniform appearance you must specify that all adjacent shutters and their divider rails be the same height.
Measuring for shutters is very important. Please ensure you are selecting the correct measurements above. Don't hesitate to give one of our shutter experts a call at 888-257-1840 and we can help guide you though the process. Check out our Measure & Install tab for more information.
| Frame Type | 4 Sided | 4 Sided with Sill |
| --- | --- | --- |
| 7/8" Modern & 7/8" Beaded Classic | Add 4" to your window width & height | Add 4" to your window width & 2" to your height |
| 2" Deco with Insert | Add 5 1/2" to your window width & height | Add 5 1/2" to your window width & 2 3/4" to your height |
Dimensions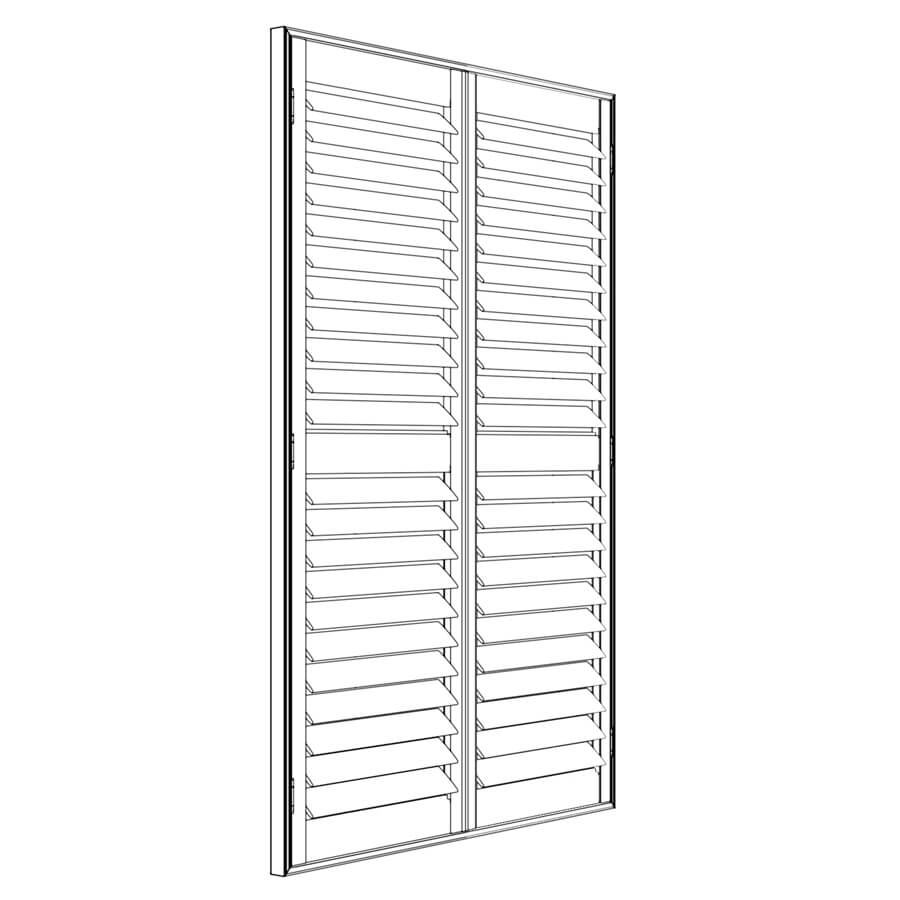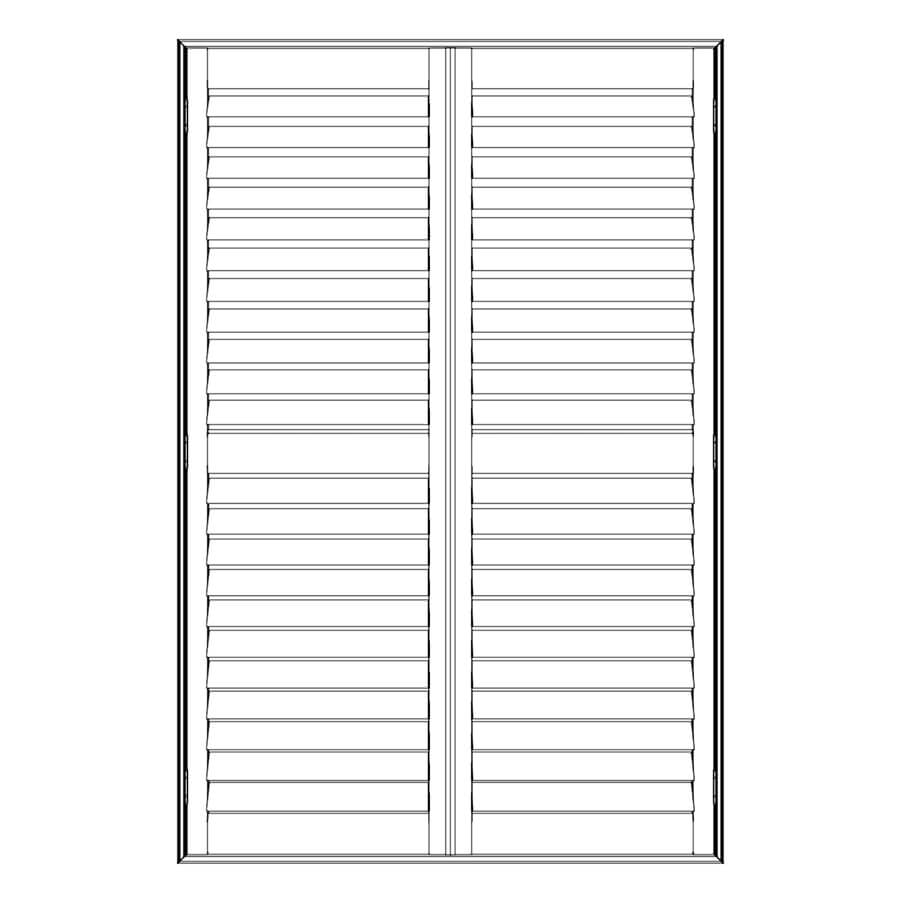 1 1/2" required for 2 1/2" louver
1 7/8" required for 3 1/2" louver
2 3/8" required for 4 1/2" louver
1/8" required for 2 1/2" louver
5/8" required for 3 1/2" louver
1 1/8" required for 4 1/2" louver
Product Reviews