Product Information
Why You'll Love Them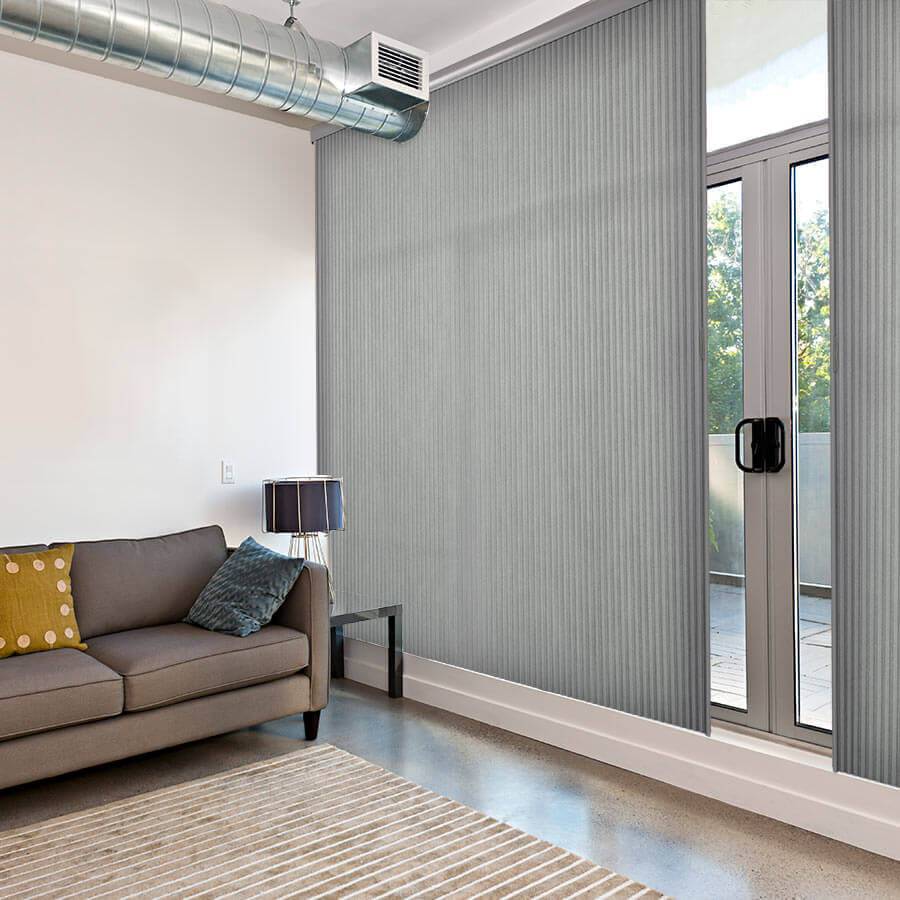 Wide Span
Perfect for wide windows and doors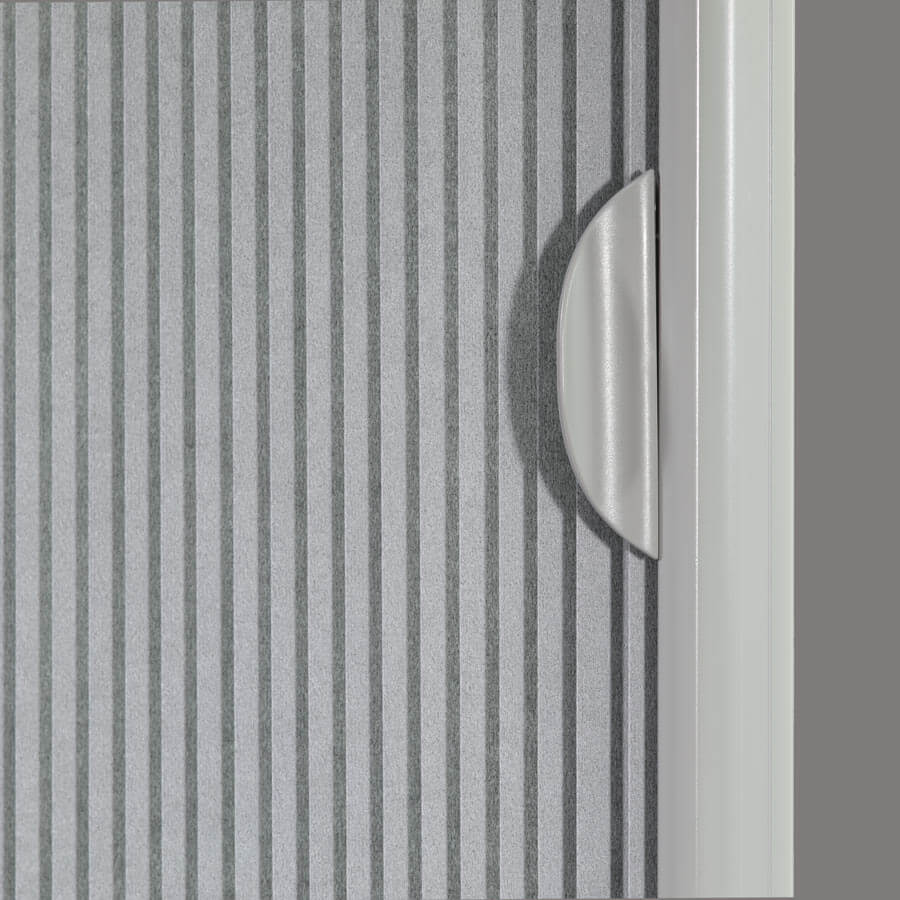 Safe
Meets current child safety standards
How They'll Help You
When was the last time you had a good movie night at home? Remember unwinding with your favorite movie after a long, hectic day? You've fed the kids, let the dog out, and you just want to curl up on the couch with some popcorn in your favorite pajamas. The problem is, the sun is still setting, and you can't concentrate on your movie because of the glare off of your TV. No need to worry. These ¾" Premier Light Filtering Vertical Cellulars are the key to a darkened room for you to enjoy your movie night without the glare. When it's finally dark outside, they'll provide you with much needed privacy and quiet.
What about wide windows? No worries! These blinds flawlessly combine the best of standard vertical window treatments with the functionality of modern honeycomb blinds. Block out the last of the day's sunlight along with an extra layer of cooling insulation. You can look forward to more peaceful nights at home, along with lower energy bills. These cellulars coordinate well with Premier Light Filtering Cellular Shades.
You can stack these eye-catching vertical cellular blinds to the left or right. With an upgrade, you can even stack them in the center of your windows. With the convenient handle you can easily open and close them as needed. If your conscientious of storage space, they stack smaller than traditional vertical window coverings. Because they're modeled after honeycombs, there are no vanes to tangle, twist, or tear. The soft-spun fabric filters incoming light to block glare and the color-coordinated valance helps these vertical beauties add the perfect finishing touch to any room.

Sample First
Concerned about getting the correct color, pattern or material? Don't be. We'll send you up to 15 free samples of any product so you can order with confidence and know exactly what your custom color will look and feel like. And we'll ship them to you for free!
Pick Your Color / Get FREE Samples
Happy Customers
"I have ordered several times from this company for myself and other jobs. This is the second time that I ordered this blind style for a customer. It is a great value for the look and functionality that they wanted. The first time I installed this I was worried about the install but it was very well spelled out in the instructions and went up without any problems; this time it was a breeze to install. Love this product and have had great luck with everything I have ordered from this company. I have another shipment coming this week!!!"
- EC Designs, Altoona, WI
"It's always scary ordering size-specific items without seeing them in person. These vertical blinds are perfect. The measuring instructions were clear and we got exactly what we ordered. The minute we installed the blinds it changed the entire room and everyone who walks into the room is amazed."
- Karen D., Massachusetts
See More Reviews
Specifications
Recommendations
Available with handle draw only (no wand). Handle draw is 40" - 50" from bottom of product.
Outside mount - Height includes fabric height plus headrail. Valance will be 1" wider. Headrail will have 1/8" deduction. (Adjustments made at factory. Deductions may vary +/- 1/8".)
Inside mount - Height will be 1/2" shorter. Headrail will have 1/8" deduction. Valance width will be 1/8" narrower. (Adjustments made at factory.)
Stack is approximately 6-1/2" regardless of width.
For each Spacer Block, 1/2" will be added to the length of the valance returns on outside mount.
For Extension Brackets, 2" will be added to the length of the valance returns on outside mount unless otherwise specified.
Dimensions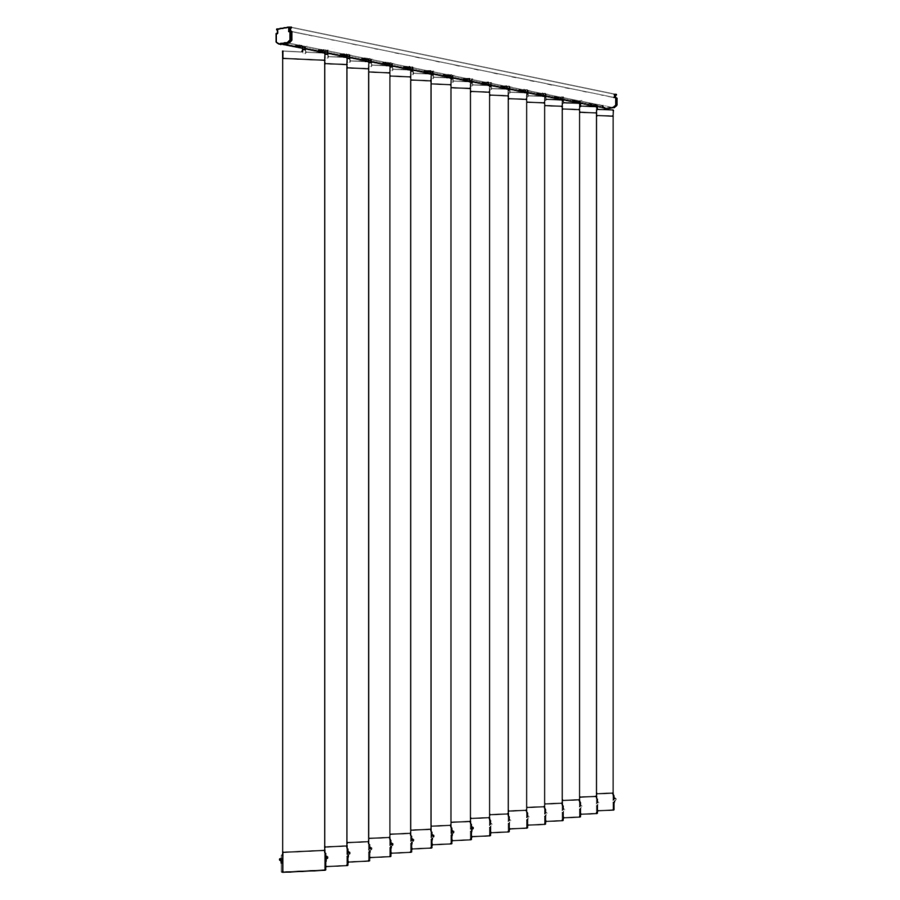 12" - 120" All Stack Locations
24" - 120" All Stack Locations
3 5/8" All Stack Locations
1 3/4" H X 3 1/8" D All Stack Locations
Product Reviews