Product Information
Why You'll Love Them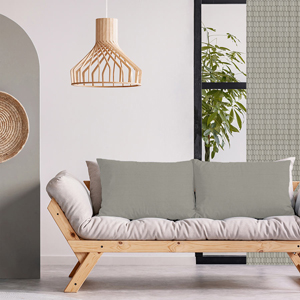 Arts & Craft
Bring out your inner designer with coordinating fabrics for throw pillows or upholstery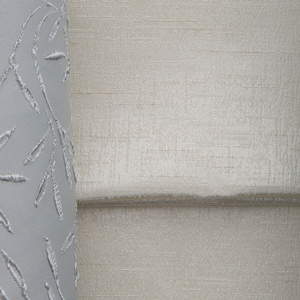 Feeling Luxurious
Durable cottons, cotton/polyester blends and soft silks that will impress any guest
Designers Choice

Great For Layering
How They'll Help You
Accents, accents, accents! Give every single room in your home the custom treatment with accents covered in our Select Fabric by the Yard. From sturdy cottons, to complementary cotton/polyester blends, to luxurious silks, we have you covered with yardage to perfectly match and accentuate your Select Blinds drapery in 54" width and length in 36". See below for ordering your desired yardage. Now you can create your own unique designer-style look by layering your room with distinctive accent pillows, wall coverings, slipcovers, and more, in fabulous fabrics that work for any budget. When selecting drapery samples, why not order a few extras to spark the design diva within?
You're a DIY'er, right? You're proud of your sense of style and fashion, your unique sense of interior decor. Your own unique flair. You love the opportunity to show off your mad DIY skills. Select Fabric By The Yard is the perfect vehicle. Think of your own unique customized window coverings with matching furniture accoutrements. You'll have an interior design like no other one in existence.
You can coordinate with select Select Blinds window coverings, including Lifestyle Roman Shades, Select Roman Shades, and Luxe Roman Shades. For each 54" x 36" window treatment you ordered, you will receive 1 yard of uncut fabric (e.g., ordering four of size 54"x36" will give you four uncut yards of continuous fabric). You'll have the extra fabric you need to dive into a one-of-a-kind interior home design, especially for your own living space. Make your friends, family, and neighbors jealous!
Coordinating Products
Lifestyle Roman Shades
Select Roman Shades
Luxe Roman Shades

Fabric Content List

Sample First
Concerned about getting the correct color, pattern or material? Don't be. We'll send you up to 15 free samples of any product so you can order with confidence and know exactly what your custom color will look and feel like. And we'll ship them to you for free!
Pick Your Color / Get FREE Samples