Product Information
Why You'll Love Them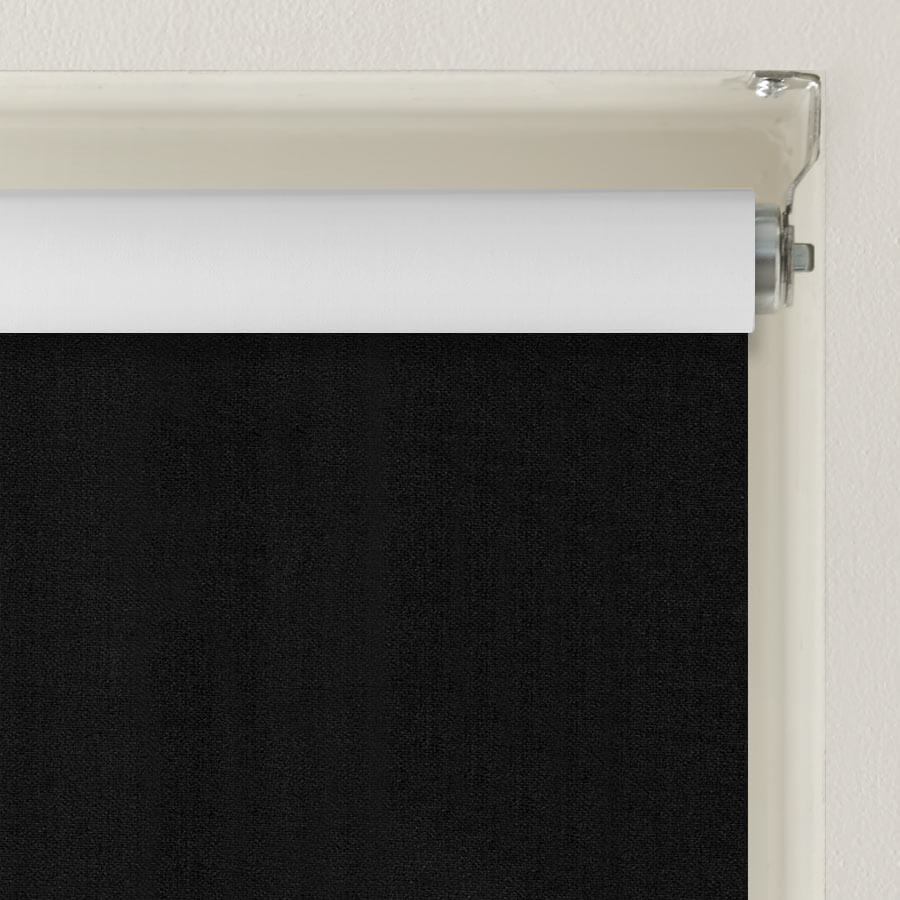 Protect Privacy
3-pass blackout foam backing for maximum light blockage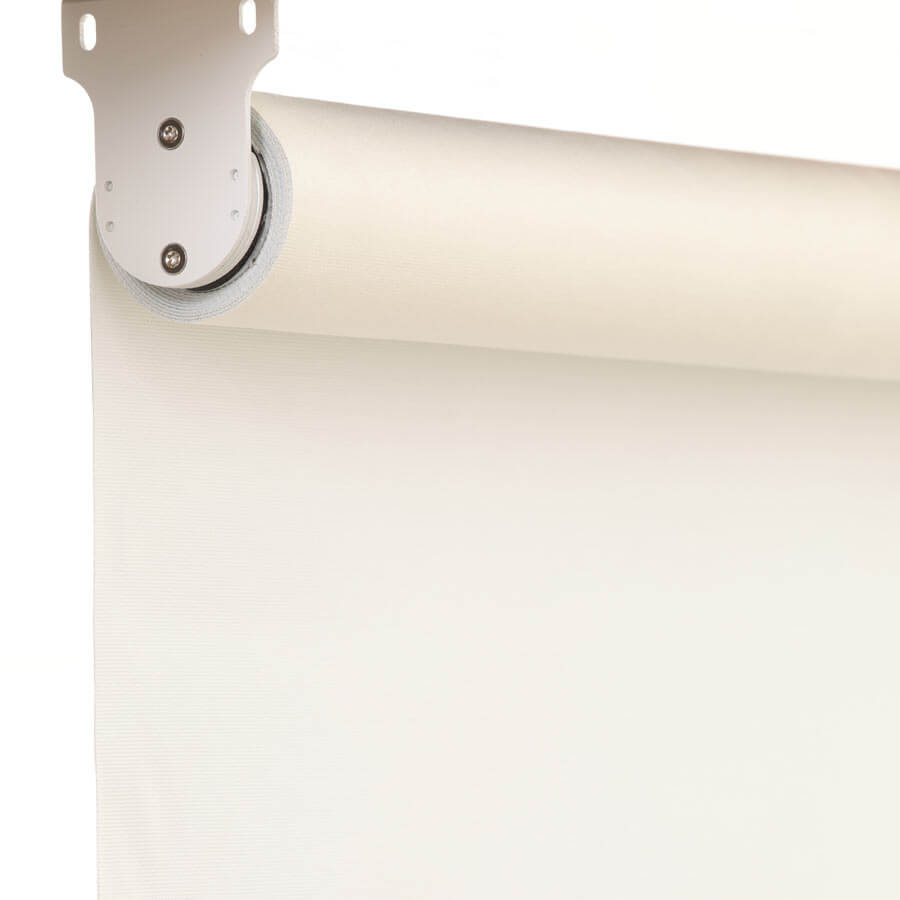 Easy Install
Includes all mounting hardware
HOA APPROVED

EASY TO CLEAN

MOTORIZATION

SLEEP BETTER
How They'll Help You
Fashionable, functional and absolutely fabulous! That's you in a nutshell. (Or a non-nut-based shell if you're allergic.) You can take any trend and twist it to fit your style -- a feat accomplished by few, and one you should be proud of. Yes, you can be proud knowing Select Blackout Rollers are made from durable, easy-care polyester fabric. (Who wants to waste time cleaning their blinds?) And that the white vinyl liner on the back passes HOA inspection. But most of all, you'll be even prouder that you hung them yourself in just minutes! (Who needs to spend time and money finding a 'professional' installer when you can do it yourself for free?)
These super room darkening/sun-out roller window shades block up to 90% of incoming light to keep rooms darker, cool and comfortable. Get three times the light-blocking power of most blackout window treatments in one stylish, top quality product. Made from flocked acrylic fabric on the front with a layer of 3-pass blackout foam on the back, these custom window coverings will give you the extreme light blockage -- and protection against peering eyes -- you've been searching for. Instead of the whites of your eyes, all your neighbors will see is the white backing on your shades.
And shhh! Here's a little secret: The foam backing also absorbs sound. So, wherever you hang them, you can turn your space into a calm, quiet sanctuary, oblivious to outside voices.
The exposed roll is great for layering under drapery, cornices, or fabric-wrapped valances, with an extra foot of fabric so you won't see the wooden roller when pulled completely down. If you don't want to see the white backing on top of the roller, hide it completely in an optional cassette with a color-coordinated fabric insert for a clean, contemporary look. A well-tailored, easy-grip bottom hem allows for smooth, wrinkle-free operation when raising and lowering. With a clutter-free, child-safe cordless lift system, they're perfect for nap time in the nursery. Or choose a color-coordinated continuous cord loop for use in bedrooms, offices, living rooms, media rooms and home theaters.
These resplendent rollers are also available with an affordable motorized lift and rechargeable headrail. (No need to replace batteries in hard-to-reach windows!) Just grab a 1-, 6-, or 16-channel remote to darken rooms with the touch of a button. Pair with the SelectConnect Bridge upgrade, which integrates with the free Bond Home app, and/or with Amazon Alexa/Echo and Google Home. Open and close your new roller shades from your smartphone or tablet, or completely automate when they open and close with voice commands. Schedule them all to open and close all together, by room, or individually. Get the light and privacy you need in your home working like clockwork, on your schedule.
Fabric Content List


Sample First
Concerned about getting the correct color, pattern or material? Don't be. We'll send you up to 15 free samples of any product so you can order with confidence and know exactly what your custom color will look and feel like. And we'll ship them to you for free!
Pick Your Color / Get FREE Samples
Happy Customers
"We chose outside mount because we wanted to make the room as dark as possible for our 6-month-old visiting grandchild. We wanted darkness for nap times, early bed times and mornings. Bright sun hits the windows at dawn. They block sunlight and heat. We're not skillful handy-people; however, we were able to install the blinds easily. They are great quality and work perfectly."
- Laura, State College, PA
"Our old roller shades were so brittle and broken, I wanted to replace them with a quality product that needed no maintenance. These blackout rollers fit perfectly, and the motor allows me to see the natural light more often. An investment worthwhile."
- Kathy, San Bernandino, CA
See More Reviews