Product Information
Why You'll Love Them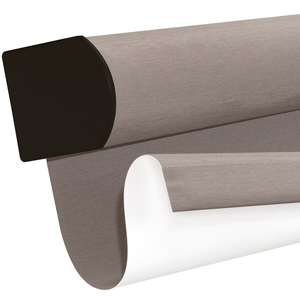 Top Quality
Fashionable fabrics, long-lasting durability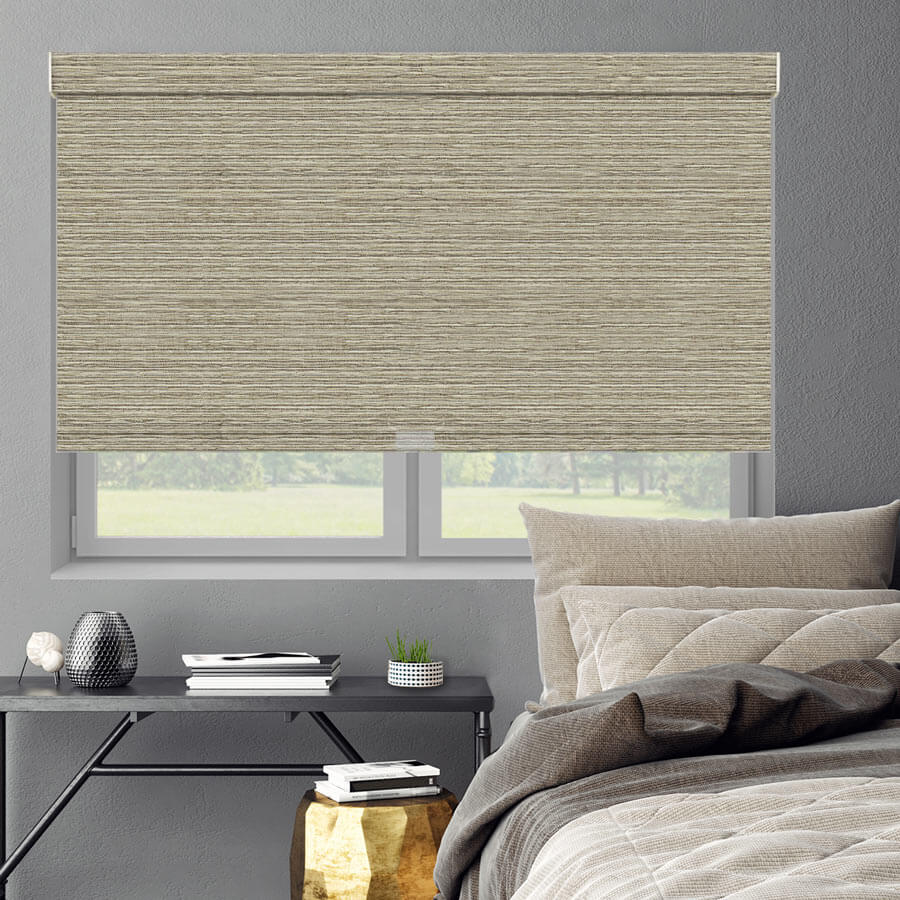 Darken Rooms
Block incoming light to sleep longer, better
How They'll Help You
Sunshine on your shoulders may make you happy when you're at a picnic or backyard barbecue. But when you're desperately trying to fall asleep before 4:00 AM hits and that early morning sunrise starts creeping in on you, sunshine in your eyes can make you cry. Wipe away those tears with top-of-the-line blackout shades like these on your windows.
Wake up refreshed with these exceptionally well-designed Premier Blackout Rollers. Instead of the blinding glare of the morning sun, you'll love opening your eyes on the elegant stylings of these rich-looking room darkeners.
Use them to beautfully block out unwanted light from morning throughout the night. Create a standout backdrop to any room with these luxurious custom window treatments. In today's trendiest and most desirable colors and textures, use them alone or combined with other window coverings to style your own unique look that will have friends and neighbors turning to you for design advice.
See and feel the difference in the superior quality construction of these designer choice roller blinds. The fabric shade is artfully woven from the high-quality polyester fibers for long-lasting durability and beauty. (Keep them looking like new with an occasional once-over with your vacuum's dusting brush.) Fully lined, the white backing will keep you in compliance with most HOA requirements. An easy-grip, clear plastic handle slides seamlessly over the fabric-wrapped hem bar to keep it clean. And the sturdy, spring-loaded aluminum roller houses your choice of lift mechanism.
Whether you roll with a free, kid-friendly cordless, premium easy-stop cordless, or regular continuous cord loop chain, it's guaranteed to keep your shades rolling smoothly for years.
You also have two roll positions to choose from. With a standard roll, the shade rolls up behind the roller tube and lays closer to the glass to let in less light, but you'll see more of the tube. With a reverse roll, the fabric falls in front of the roller for a more finished look. Also, with a reverse roll, you won't see the white lining on the back at the top of the roll as you will on a standard roll. An optional cassette headrail with matching fabric insert is also available if you prefer not to see the roller at all. Custom cassettes will add a higher-end, steamlined finish to your window treatment.
To get the best light-blocking benefits and minimize the normal 'halo' effect common around the edges of your window, an outside mount is recommended. (Add an extra 4" to the width of your window for maxium coverage.) If you want to hang them on the inside of your windows, go with a cordless or premium cordless (upgraded cassette required) lift rather than a continuous cord loop. Cordless will give you the smallest gap and let the least amount of light in between the bottom rail and the window sill.
Fabric Content List

Sample First
Concerned about getting the correct color, pattern or material? Don't be. We'll send you up to 15 free samples of any product so you can order with confidence and know exactly what your custom color will look and feel like. And we'll ship them to you for free!
Pick Your Color / Get FREE Samples
Happy Customers
"We purchased 4 shades online, not sure how an online purchase for custom fit window treatments would turn out. The quality was unbelievable and installation was easy. I am so pleased with the four I bought that I'm placing an order for three more rooms. We priced these locally, and prices here in South Florida were four times as much. Thoroughly satisfied with my order, thrilled actually! I wouldn't hesitate to recommend this company to anyone."
- W.W., Wellington, FL
"We needed a roller shade for a high window that created a ton of heat when the sun shined in. This did the trick! It reduced the temperature at least 10 degrees (probably more). It does a fantastic job blocking the light. Additionally it looks great, as if it came with the house!"
- N.H., Hillsboro, OR
See More Reviews