The process was easy, and I received them so quickly! Great blinds!
Colleen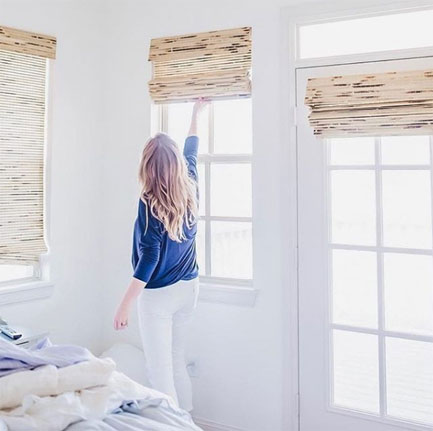 WANT TO WRITE A REVIEW?
We'd love to hear about you're experience with Selectblinds.com.
Tell us what you think about a product you ordered, how easy it is to shop on our site. More
WHAT PEOPLE ARE SAYING
Read reviews by category
Darisa
I love it!
This Roman Shade is exactly what the space needed. So glad I ordered it!
Sammy
We love your blinds!
It was super easy to order too! We did our whole house!
Lisa
Wow!
Such a great company and beautiful blinds.

"Awesome! Their service was quick and efficient. Even when I had mismeasured and called to correct my order, they were very courteous."

"I install blinds for a living, and these compare with higher priced blinds, but cost much less."

"Great looking, easy to install, directions to measure were spot on."
4.7
out of 5
96%
RECOMMENDED
Highest Rated, Most Reviewed
Boom! Did you know that SelectBlinds.com is the most reviewed, highest rated window fashions company in the world? Hands down. Others claim to "sell twice as many" blinds as their closest competitor, but the fact is that SelectBlinds.com sells the most preferred brand on the internet. So why buy generic when you can dress your windows with the blinds and shades favored by more than 1 million people and celebrity designers alike?
But don't take our word for it. Read reviews from the more than 300,000 customers -- by far, tens of thousands more than any competitor -- that have taken the time to submit to independent review sites.
Need more proof? See what our products actually look like in the homes of hundreds of Happy Customers in The Blinds Spot blog, right here on selectblinds.com!
Free Shipping on Everything