Product Information
Why You'll Love Them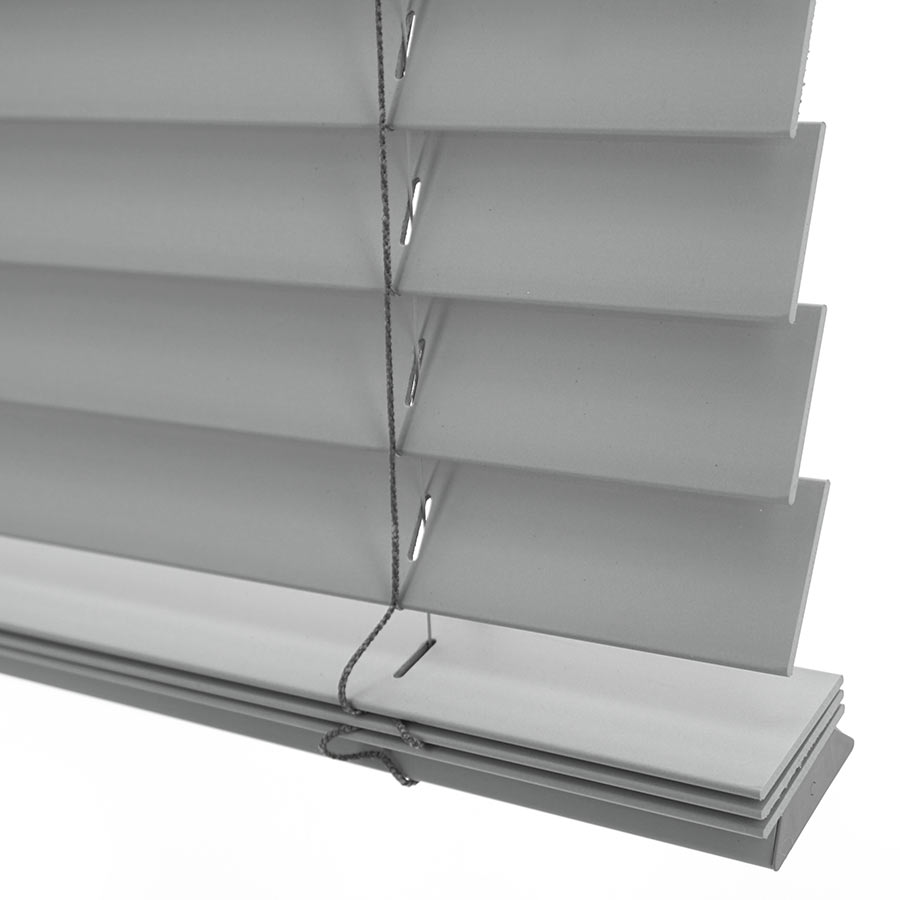 Durable
Moisture, heat and fade resistant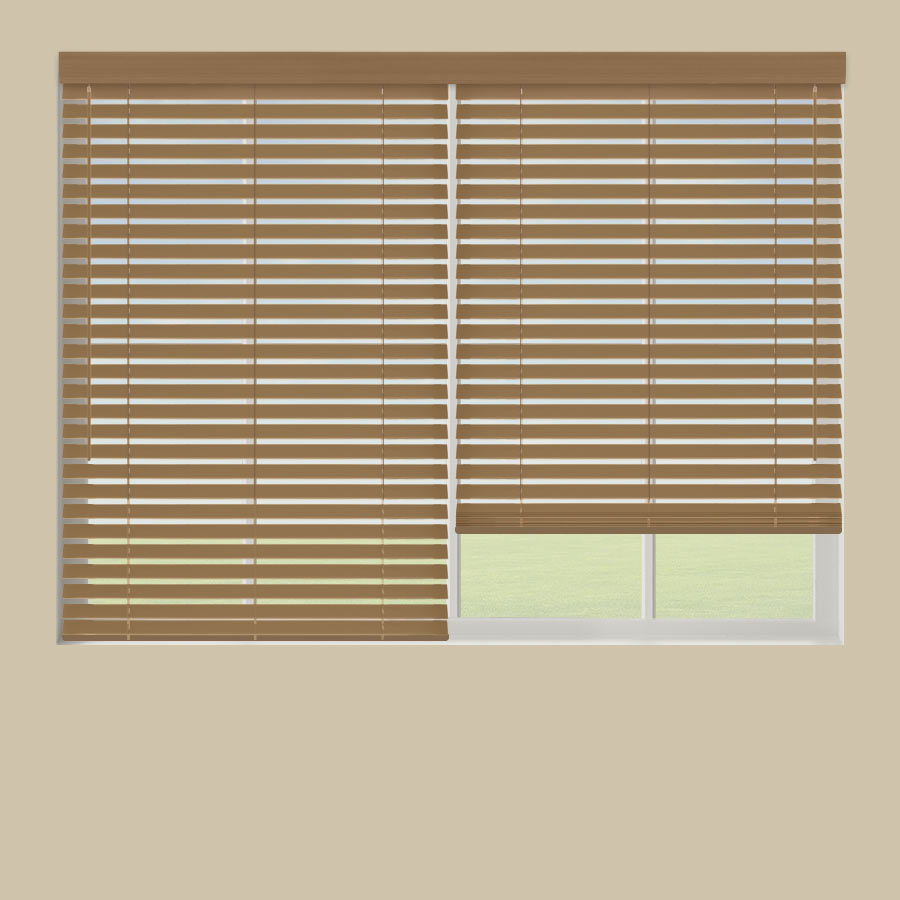 Wide Options
2-on-1 headrail, shared valance great for wider windows
GREAT FOR DOORS

BUDGET FRIENDLY

EASY TO CLEAN
How They'll Help You
Whether you live in a "don't judge a book by its cover" condo or a mansion to rival the most popular star in Hollywood, everyone wants to be proud of their home. That doesn't mean you need a major makeover or have to spend the kids' college fund to show your pride in your humble abode. And you don't have to cut corners on quality either. Something as simple as changing out your window blinds can make your home red-carpet ready in no time.
Want the star power of real wood blinds without breaking the bank? Get the look of real wood treatments for your windows without the cost with these durable, luxurious looking louvers. A favorite with designers and DIYers alike, 2" Luxe Modern Woods have been featured on ABC's Extreme Makeover: Home Edition and are favored by the Fab Five on Netflix. Moisture, heat and fade resistant, they're ideal for weathering any window where the sun shines the strongest, and will hold their value and beauty for years.
These fabulous, fashionable fauxs are completely customizable and available in larger widths (up to 120") than pre-assembled products. Top off two window coverings on one headrail with a shared valance for a clean, cohesive look. Use the handy cutout template available here for a tailored, custom fit around your window's or door's hardware, backsplashes and other edges.
In a large assortment of textured wood-grain-like finishes you can see and feel, these custom-cut fauxs will work with any décor. They also come with a matching traditional crown or modern flat valance, and color-coordinated tilt wand and cords. Choose between a corded lift system, or upgraded kid-friendly cordless lift for a smooth looking finish and even smoother -- and safer -- operation.


Sample First
Concerned about getting the correct color, pattern or material? Don't be. We'll send you up to 15 free samples of any product so you can order with confidence and know exactly what your custom color will look and feel like. And we'll ship them to you for free!
Pick Your Color / Get FREE Samples
Happy Customers
"Buying online always seems like a leap of faith. But these blinds are truly excellent in all categories, and the result couldn't be better if I hired a pro for the job. Quality is top notch, really solid, no shortcuts. Packaging as well, and largely recyclable. This is the third set of blinds I have ordered from Select blinds, and the most "complicated". A set of 3 under a shared valance. I was able to install them so they were perfectly aligned, with my average housewife tool skills. The one caveat is, MEASURE very carefully before you order, and really think about how the blinds will fit/ not fit. Select Blinds sends you exactly what you order, to the 1/8th of an inch. Beautiful results and excellent value."
- Robin G., Plymouth, MA
"I ordered seven Premium faux-wood blinds over two years ago. They installed easily and have held up very well (no issues, no noticeable wear so far). I have some wide mulled windows, so the option to have multiple blinds on one headrail was important (and not available from most other retailers)."
- Kyle C., Bentonville, AR
See More Reviews