Product Information
Why You'll Love Them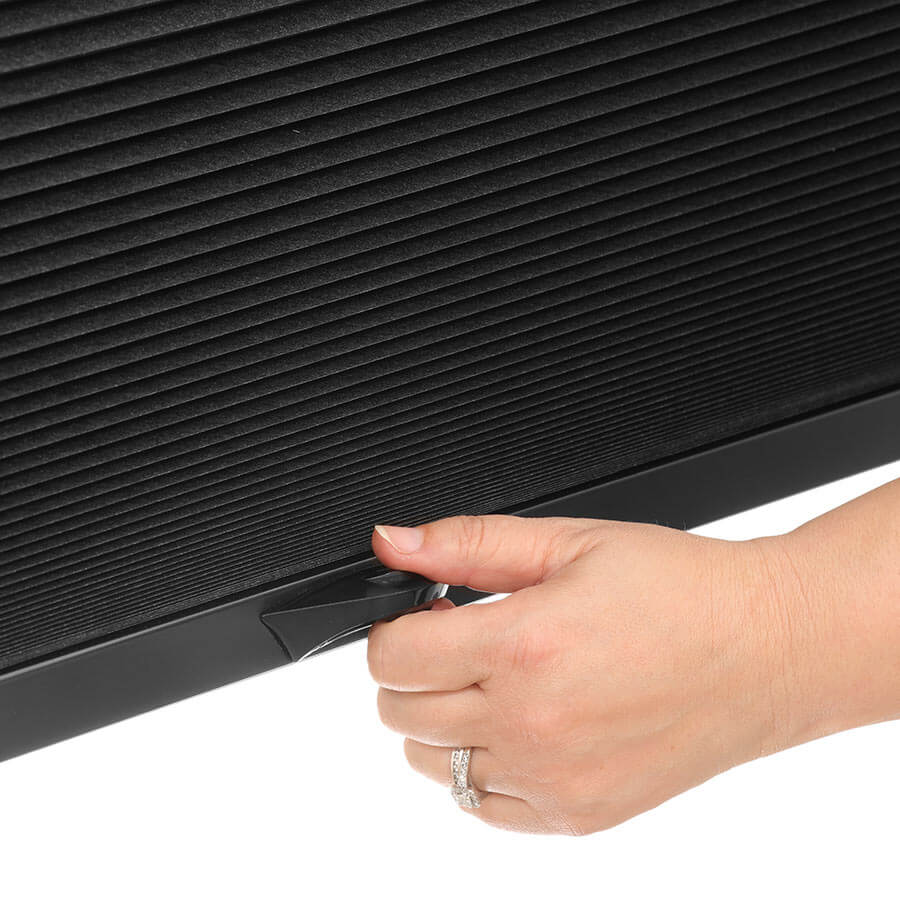 Easy to Use
Multiple lift options, including free cordless Lift & Lock™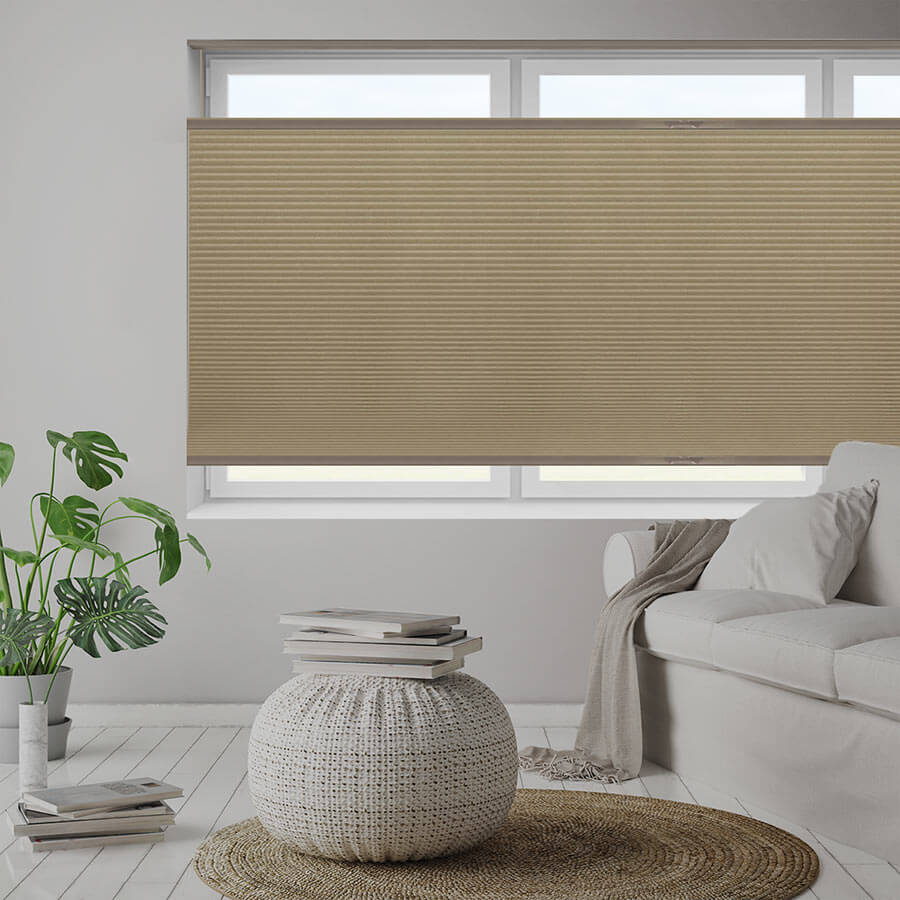 Wide Widths
Perfect for covering extra large windows and doors
ENERGY EFFICIENT

HOA APPROVED

EASY TO CLEAN

POPULAR
How They'll Help You
In a bedroom, nursery, office, or living room you don't just want the ultimate in light and noise control, you need it. Just imagine - no more waking up at 5:00 AM with the sun or having to carefully position your head or body to block the glare from hitting your television or computer screen. Oh, what a life that would be.
Lucky for you, that's exactly what you get with these durable, custom blackout window treatments. The easy-to-clean fabric absorbs sound and blocks up to 99% of incoming light. And the 3/4" single-cell or 1/2" double-cell honeycomb construction also helps save money on your energy bills by insulating your windows against the erratic and ever-changing moods of mother nature. Make an extra impact on extra wide windows with Select Blackout Cellulars in single widths up to 120". Take your unique look a step further and customize them to fit your style and décor with popular neutral colors that pair perfectly with drapery and other products.
All components are color-coordinated to match your fabric selection for a seamless appearance from top to bottom. You can even choose between single- and double-cell construction based on the needs of each window in your home! You'll be in total control of how much light to let in (or keep out). Looking for a more transparent counterpart for your bedroom shades? Bring soft, natural light into your homes through our supple, yet sturdy, Select Light Filtering Cellulars for a new view in the living room, dining room or kitchen.

Sample First
Concerned about getting the correct color, pattern or material? Don't be. We'll send you up to 15 free samples of any product so you can order with confidence and know exactly what your custom color will look and feel like. And we'll ship them to you for free!
Pick Your Color / Get FREE Samples
Happy Customers
"What an amazing product! These shades not only block all the light, but the heat as well! I also noticed they buffer noise, which is always a bonus. We definitely plan to buy more for the bedrooms! Also, super easy installation and we love the cordless mechanism."
- Shawna, Tucson, AZ
"Product was great and came in exactly as expected. I was a little off on the measurement for one of the windows but the blinds work great and really block out the ambient light and I expect will be a great for keeping the heat in this winter."
- Eric D., Billerica, MA
See More Reviews