Product Information
Why You'll Love Them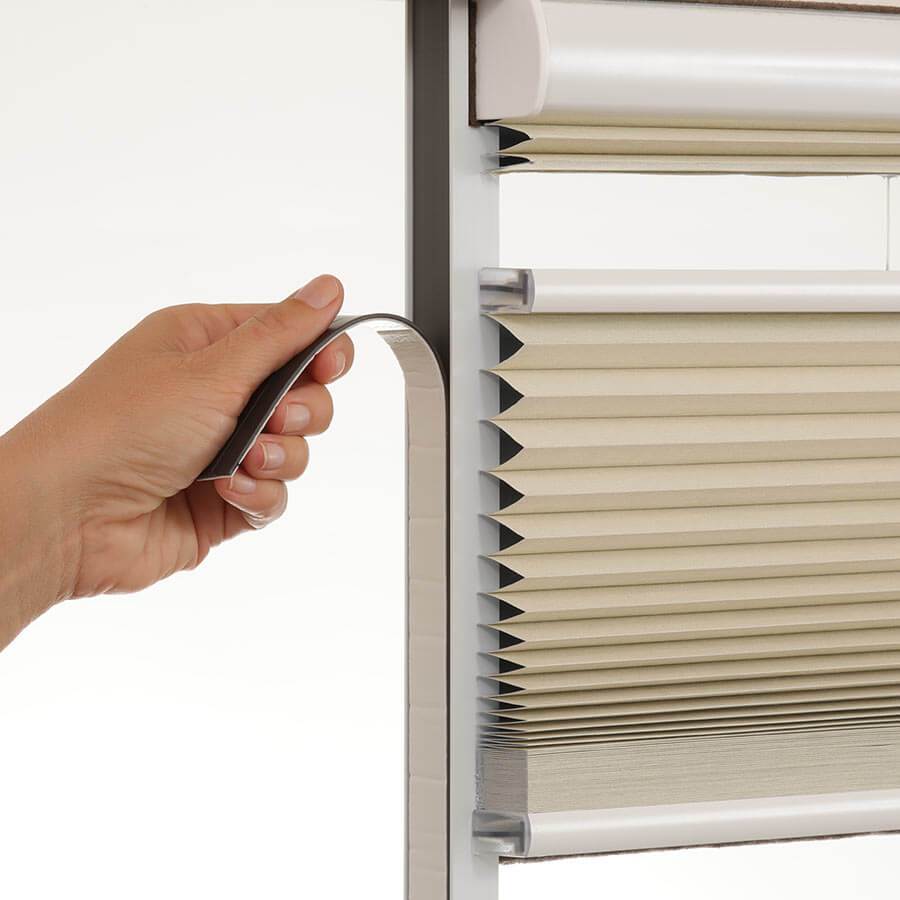 Best Light Blockage
Unique side track system prevents light around edges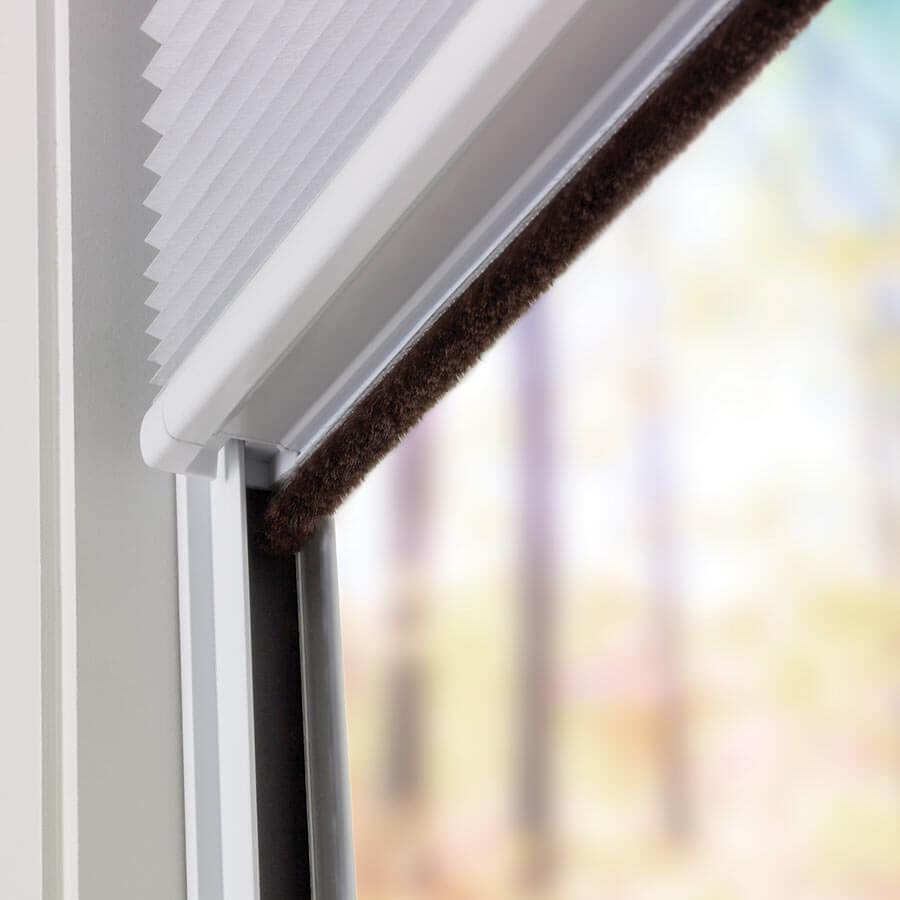 Added Insulation
3/4" pleats keep out hot/cold air, save on energy costs
How They'll Help You
Are streetlights and sunshine disrupting your darkness? Whether you're working the night shift, have littles that wake you up at the crack of dawn, or you just need a better night's sleep, these delectable Designer Sleep Shades will do the trick.
Block 99% of external light and sleep more soundly with these specially designed sleep products on your bedroom windows. They come equipped with an innovative side track system that blocks light from coming in – even around the edges. They're the perfect solution for day sleepers and anyone who prefers to sleep in practically pitch-black darkness.
Traditional inside mounted blackout window treatments let in some light on the sides, creating a halo effect. But thanks to the unique side track system on these custom coverings, that halo effect disappears.
The bottom and side tracks seal the edges for the ultimate in light blockage. It also helps keep out heat and cold. Coupled with the ¾" single-cell construction of the fabric, that makes this window treatment one of the most energy-efficient blackouts you'll find.
You'll think you're dreaming, too, with the designer-inspired selection of colors you can sample for free. Add Scotchgard Protector to your cart to keep them vibrant and cleaner even longer. After a great night's sleep, wake up refreshed and let the sunshine in with a free cordless lift or one of five other lift systems, including an upgraded cordless top down bottom up option for more flexible light and privacy control. Don't want to get out of bed? Designer Sleep Shades can be motorized, too. Just reach for a handy remote control, or ask Alexa or your Google Assistant to open and close them for you.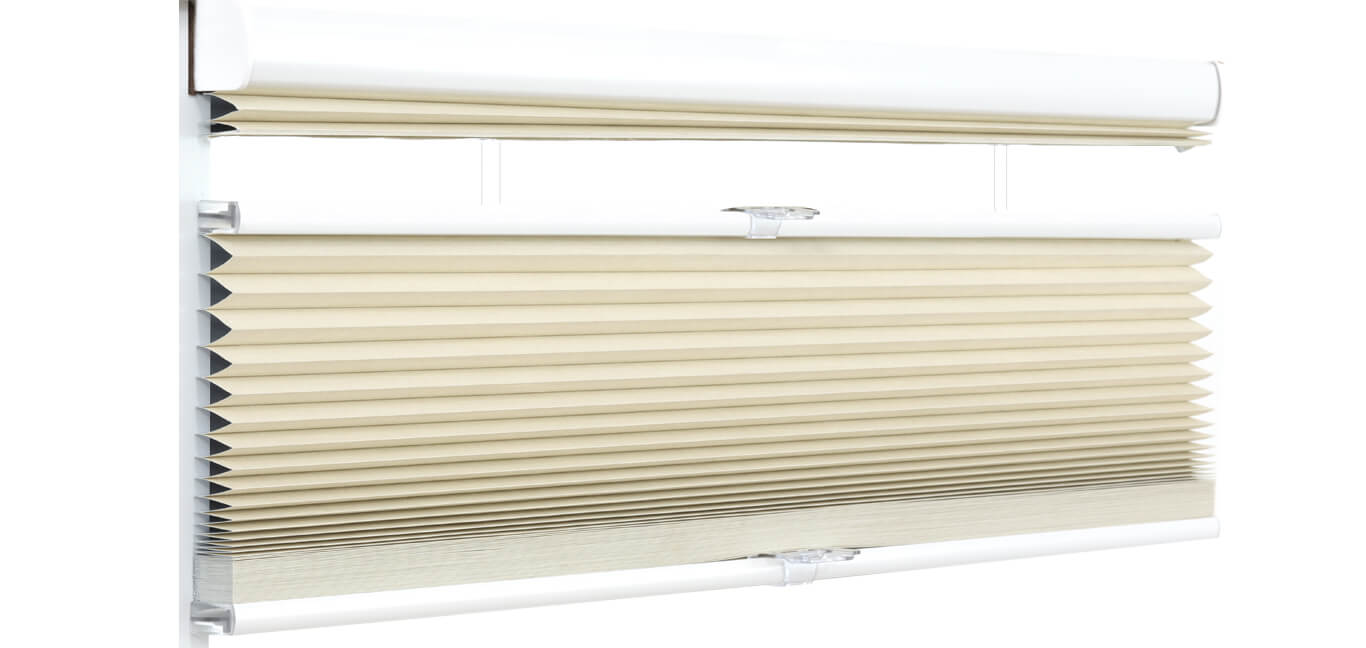 Sample First
Concerned about getting the correct color, pattern or material? Don't be. We'll send you up to 15 free samples of any product so you can order with confidence and know exactly what your custom color will look and feel like. And we'll ship them to you for free!
Pick Your Color / Get FREE Samples
Happy Customers
"I LOVE these slumber shades! They are so AWESOME!! They totally block out light, look GREAT, and I installed them all by myself. The directions were so easy. I was so impressed by them, and I had to be impressed by myself too 'cause I'm not very handy that way. Thank you for a GREAT product. I will be getting more blinds from you in the future!!"
- Gloria W., La Crosse, WI
"Five brackets and tracks installed in less that 45 minutes. It really was that easy. Great blackout blind. It's well constructed and light enough for single handed lifting, at 94"x54". Ordered 1/8" extra in each direction for a perfect fit. Only issue is that the blind has a strong chemical odour. I'm certain that will go away with time."
- Tracey E., Idaho
See More Reviews