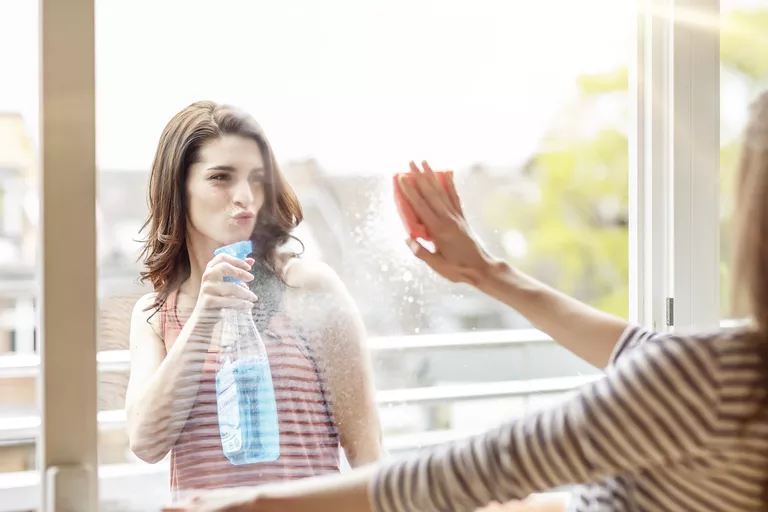 Spring has sprung, the grass is ris, I wonder where that dust rag is?
To many, the rites of spring mean spring cleaning. Time to refresh, renew, clean up and clear out unwanted clutter. Before you spring into action and start tackling more traditional jobs like de-greasing the oven hood and cleaning your windows and window treatments, check out some of these Zen-sational tips you won't need rubber gloves for.
Get rid of negative energy. Cleanse your home with the power of positivity. Burn some incense (Nag champa is best used in a clean home to create a calm and serene atmosphere for meditation), smudge some sage, hang a new mirror, give rooms  a spritz of orange essential oil, put salt in corners and paint a wall yellow. These are just a few tips on how to banish negative energy and start spring with a clean slate.
Air it out. In addition to green products to clean every surface in your home, go green to clean the air in it with live plants. This season's popular Peace Lily, for instance,
naturally filters toxins such as benzene, formaldehyde, tri-chloroethylene (TCE), xylene, toluene and ammonia — which can cause headaches, respiratory problems and an increased risk of cancer — from indoor air. Place a few in the bathroom to reduce mold growth and remove airborne mold, the filthy harbingers of allergies and asthma symptoms. We found five other air-cleaning plants that basically do your spring cleaning for you in the upcoming Houseplants for a Healthy Home by Jon VanZile (available from Simon and Schuster).  Here's an excerpt from Elle Decor.
Declutter for fun & profit. The spring cleaning ritual is a great time to purge and line your pockets with a little extra cash. Cleaning out closets, drawers, attics and  garages can uncover untold treasures you can sell using a variety of apps (forget that yard sale!). Unused clothing, jewelry, childrens items, sporting equipment, even outdated electronics, CDs and DVDs, can be salvaged and sold so you have less stuff in the house and more coin in the cookie jar. Check out this article on How to make money off the treasures you find during spring cleaning to see what yours might be worth.
Do you have any favorite spring cleaning tips to share? Leave them in the Comments here on The Blind Spot.