Product Information
Why You'll Love Them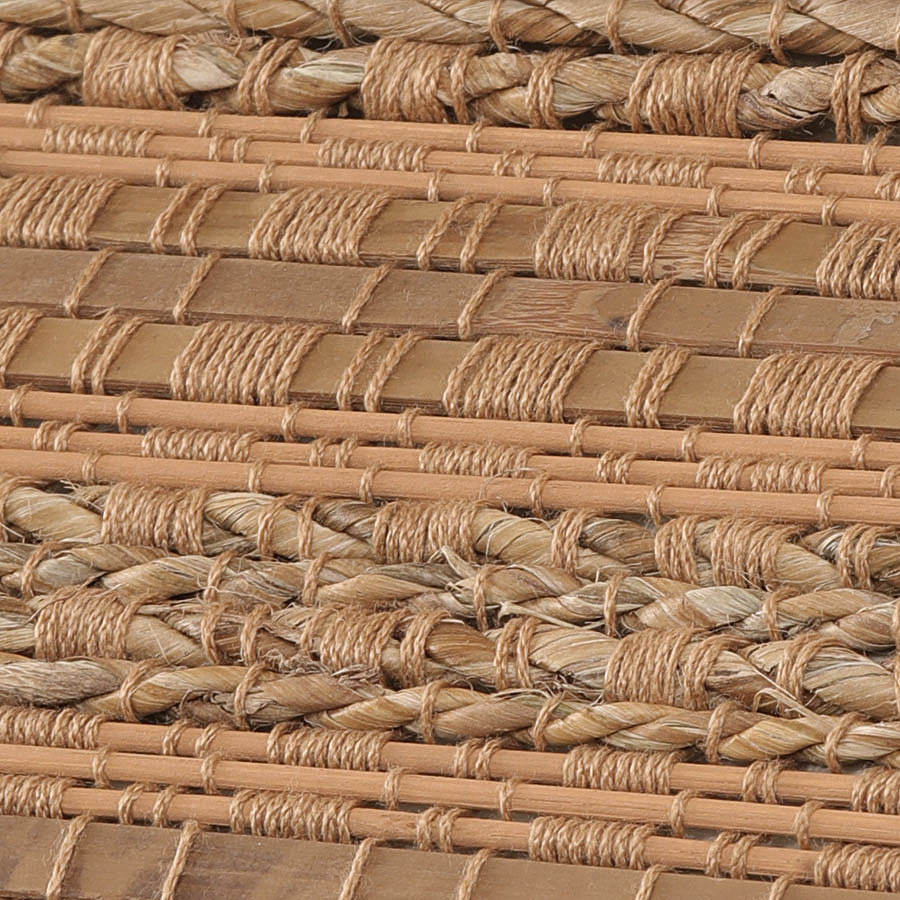 Quality Crafted
Natural, eco-friendly materials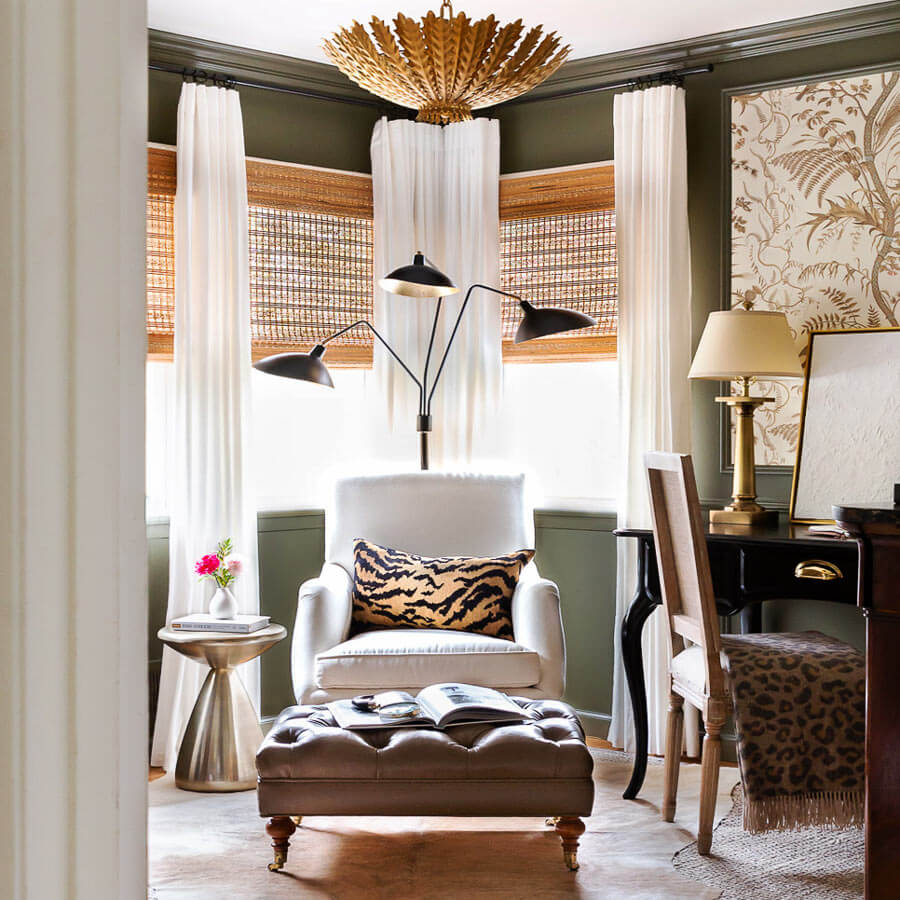 Versatile
Colors, textures to blend in with any style
BLOGGER FAVORITE

GREAT FOR DOORS

GREAT FOR LAYERING
How They'll Help You
With so many stunning styles to choose from when decorating your home, it's hard to pick just one theme. And that's ok. You're a unique individual. Someone with varied sensibilities and moods. And you want your home to reflect that.
If your tastes tend to lean more to the eclectic, it's important, though, to find design elements that tie everything together. (After all, you don't want to end up with a room or home that looks like something out of Storage Wars.) Make sense of that mingled mix of styles with these fabulously versatile, eco-friendly Premier Modern Natural Wood Shades.
In natural colors and woven patterns as diverse as your tastes, these high-quality, custom bamboo and woven wood shades complement any décor. With a built-in 6" valance, they fit in comfortably in more traditional, formal settings as easily as they do with more modern, coastal, boho and other informal styles. Pair them under elegant drapery panels or sheer curtains for a look of sheer sophistication or casual elegance.
Balance your room's smoother finishes with a subtle touch of texture on windows and doors.
Add a real designer touch, too, when you bind the naturally rougher edges of these bamboo window treatments with cloth tape trims. Besides adding a great looking accent, edge binding helps reduce the wear and tear on your custom bamboo blinds.
Sturdy mounting brackets make them a breeze to install. (For outside mounts and doors, be sure to order the free hold-down brackets to hold them neatly in place.) And you'll love all the pure, natural light they let filter through. Easily adjust it by adding a privacy or blackout liner for customized light levels in any room. Raise and lower them in roman style folds with one of four easy-to-use lift options, including today's high-demand corded top down bottom up style. (Tres chic and very unique.)
Fabric Content List


Sample First
Concerned about getting the correct color, pattern or material? Don't be. We'll send you up to 15 free samples of any product so you can order with confidence and know exactly what your custom color will look and feel like. And we'll ship them to you for free!
Pick Your Color / Get FREE Samples
Happy Customers
"I love these shades, I really do. This is my fourth set in my house, and I plan to do the rest of my windows in these shades. However, they are a huge pain in the rear to install. The brackets are L brackets with a screw hanging down that slips into the upper portion of the blinds and is secured with a wing nut. The brackets themselves are difficult to install because 1) the screw that fits into the blinds obstructs access to the screw holes to attach the brackets to the wall and 2) the screws the company sends are flat heads, which means your drill and screw driver will slip out about a thousand times while you're attempting to install the bracket. Do something about this insanity. It's a terrible design, especially given the quality and beauty of the actual product, the blinds."
- Hannah P., Yates Center, KS
"After getting an $850 quote from a different company for a woven wood shade, I took it upon myself to find something much cheaper, but that would still look great! So happy I took the chance and ordered from SelectBlinds.com. We measured ourselves and had no issues with hanging - it was a breeze! And it looks beautiful! Totally changed the look of our kitchen. I will be back if we ever need window treatments again. Thank you for being so much more affordable then other retailers!"
- Kristin, Iowa
See More Reviews